February 4, 2010
Good Friends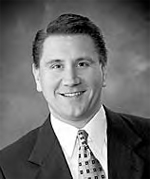 David W. Deuth, CFSP
President, Weerts Funeral Home
We were in the kitchen after church that Sunday afternoon last October. Lured outside by colorful leaves and warm sunshine, lunch would be on the patio. Football season was underway; a game was just starting on the television. But football season would have to wait for – the weather was far too perfect to be inside.
Family meals are always a moving target at our house – so when we're all together, mealtime is given high priority. As my telephone began to ring, I nearly disregarded it in favor of family mealtime. Glancing at the caller ID on the way to the table, I immediately recognized the caller – it was my friend Dale calling from his home in Lloydminster, Alberta, Canada.
Linda and I had met Dale and his wife, Dana, several years ago at a funeral directors meeting; similar in age and interest, we became fast friends and looked forward to being together at the annual meetings. Taking his call, I intended to ask him if I could return the call after lunch.
"Hi, Dale!" I answered enthusiastically. "How is everything in Canada?"
"Dave, this is Dana. I have some terrible news…Dale was killed by a drunk driver last night and I just had to call you guys…"
I listened in stunned silence as she recalled the awful story. Dumbfounded, I managed to express my profound sympathy and little else. The beautiful autumn landscape that had captivated my senses moments before had completely fallen from my radar. Mealtime was lost in a shockwave of emotion and heartache. Funeral directors, I was cruelly reminded, are not immune to loss or grief or tears.
Days later, I was making my way to Canada. I had to say goodbye to my friend.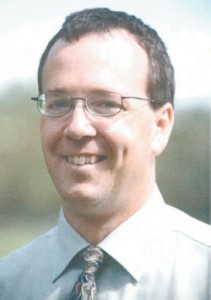 Arriving at the funeral home, I was taken aback at the sight of their family name on the side of the building: "McCaw Funeral Service." Dale had worked with his dad and one of his brothers operating the family business; he was so proud that his oldest son, Joel, contemplating a funeral service career, may continue that tradition.
Inside, I was greeted by someone that had to be Dale's brother. "You must be Glenn", I said, extending my hand to shake. "I'm Dale's friend from Iowa. My name is Dave. I am so sorry…" Collapsing in tears into my shoulder, he embraced me like a brother. "Dale told me so much about you", he sobbed. "He really enjoyed your friendship – but I can't believe you'd come all this way".
"That," I reminded him through my tears, "is what good friends do."
Visiting with Dana and Glenn, I met the rest of Dale's family that I had heard so much about. We laughed about a few things, cried about a lot. "I always told Dale I was going to come up here to meet all of you," I told them. "I never dreamt it would be this way."
Walking into the chapel, Dale's casket loomed large in front of me. For as many times as I have helped others in this very experience, I was reminded how intensely personal it is. I began to understand the anger that accompanies drunk-driver deaths. I had written a note to him; Dana joined me as I tucked the note in his shirt pocket. Tears were not to be fought; there was every reason to cry.
I was privileged to assist Dale's family in conducting his funeral the next day. Their church, built to seat perhaps 350, held over 1200 people that day; hundreds, packed into the church gymnasium, watched on a large projection screen. Some of Dale's favorite worship songs were sung. The pastor gave a moving message. And I found that I was wholly unprepared to see a photo of the four of us, taken just months ago at our meeting, in the DVD slideshow.
Outfitted in familiar bright red uniform and knee-high black riding boots, six Royal Canadian Mounted Police officers led the casket from the sanctuary to the hearse that Dale had driven countless times for other funerals. The lengthy procession from church to cemetery followed an appropriate route…right past the funeral home. As the sun began to set, Joel helped his uncle and grandfather lower his dad's casket into the grave.
It is possible, I decided, to have no more tears left to cry.
As the airplane lifted off the ground to return home, I began a slow-motion rewind of the previous week in my mind. I thought about Dale. I thought about our friendship. I thought about Dana and their four kids and the rest of the family. I thought about the accident. I thought about the drunk driver. I thought about how necessary it was to say goodbye.
And I thought about how Dale would have been on an airplane to Iowa if the tables had been turned.
That, I reminded myself, is what good friends do.
I Remember Well, Dale.
David W. Deuth, CFSP, is the owner of Weerts Funeral Home in Davenport. He can be reached at 563.355.4433 or by email at Dave@WeertsFH.com.
Filed Under: Personal Growth
Tags: Alberta Canada, Annual Meetings, Autumn Landscape, Cfsp, Drunk Driver, Family Meals, Family Mealtime, Football Season, Friend Dale, Funeral Directors, Good Friends, High Priority, Lloydminster Alberta, Mccaw, Moving Target, Profound Sympathy, Stunned Silence, Warm Sunshine, Weerts Funeral Home, Wife Dana
Trackback URL: https://www.50pluslife.com/2010/02/04/good-friends/trackback/