February 4, 2010
Memories of Times Past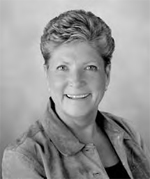 By Mary Schricker, SRES
Realtor
Ruhl&Ruhl Real Estate
I am writing my article this month while sitting on a beach in Southwest Florida. I have not settled on a topic so we will see where this goes. My love affair with Florida goes back a very long time.  As a child it was usually the destination for our winter family vacations.  My parents would corral my sister and me into our family station wagon and head south. Our first  overnight stop was Macon, Georgia, my mother's birthplace. After visiting with extended family for a day or so we headed to Florida. When I saw the Spanish moss hanging from the trees, a few scattered Palm trees, and an occasional alligator in the swamp land on the side of the highway, I knew we were close to our destination. Those memories over 50 years ago became the fodder for my love of t-shirts, shorts, and sandals; waves and white sand beaches; sunshine & palm trees; feasts of fried fish & shrimp (which I didn't really like then); rows of souvenir shops; and unique and beautiful shells. As I think about the Florida of my childhood and the Florida of today, I realize that everything has changed, and nothing has changed. But, I have aged and my perceptions are different.
The brightly colored buildings, palm trees, warm sunshine, island music, great seafood, and ambiance are what I see and love today.    
I realize as I sit here on this beach and gaze around me, it is good to revisit the places of our childhood. We take with us on those trips the wonderful memories that were the foundation of who we have become. I look around today at the families making memories, at the children playing in the waves ,and at the aged couples walking the beach hand in hand. We know life is a series of events, of tragedies and triumphs, of accomplishments and disappointments, and sometimes, I guess we end up where we started, on a beach in sunny Florida. 
So take some time to revisit the places of your childhood; take some time to travel down the roads visiting old friends; look at where you came from and where you might be going.  It will be a wonderful, enriching journey that might give you some understanding of how you have arrived at where and who you are today.
Filed Under: Health & Wellness, Personal Growth
Tags: Colored Buildings, Disappointments, Family Station Wagon, Fried Fish, Island Music, Love Affair, Macon Georgia, Making Memories, Palm Trees, Sand Beaches, Southwest Florida, Souvenir Shops, Spanish Moss, Sunny Florida, Sunshine Island, Swamp Land, Those Memories, Warm Sunshine, Winter Family Vacations, Wonderful Memories
Trackback URL: https://www.50pluslife.com/2010/02/04/memories-of-times-past/trackback/