March 2, 2010
Incredible Beauty of Costa Rica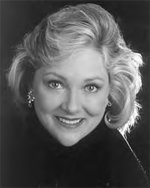 By Becky Lee Hinton
Director of Marketing
The Fountains Senior Living Community
Costa Rica is a small Central American country that is almost entirely rainforest. The vast array of tropical flowers is perhaps the first thing that one would notice. Birds of paradise, bromeliads and orchids are my favorites. While in Costa Rica, I purchased a dozen
gorgeous calla lilies for less than two U.S. dollars and I enjoyed them for ten days. The floral beauty of Costa Rica was not what struck me the most. It was the beauty of the many children with whom we worked.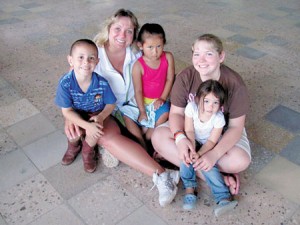 The purpose of our recent mission trip to Costa Rica was to support and teach women how to sew and cut hair and to conduct "vacation Bible school" for the children. The photos show a squatter village in San Jose called Guarari. The laws in Costa Rica allow people to erect a dwelling on public land and the clusters of dwellings are called squatter villages. Some squatter villages have 2000 people living in the area equivalent to three square city blocks. The living conditions are deplorable with no plumbing, no running water and pirated electricity. There are unfortunate people who are electrocuted almost every day tapping in to the high voltage power lines. These families live in these conditions for 5 years before the government awards them water and safe electricity. Families are fortunate if one member has a menial service or manual labor job that pays a couple of dollars a day. One would think that the children who live in these deplorable conditions would be unclean and unkempt. My experience was quite to the contrary. The people of the squatter villages that we visited take great pride in their personal appearance and the cleanliness of their children. I know this because I hugged as many of these beautiful children as I could. Being around these vivacious, energetic children certainly made this forty-something Mommy feel like a kid again!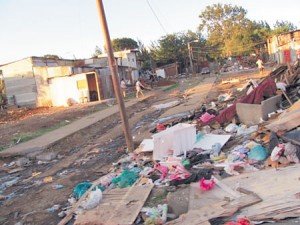 We are planning to return in January 2011 and we will be spending a significant amount of time in Guarari. CEDCAS, the medical and dental clinic operated by an American nurse missionary committed to give 550 children of Guarari complete medical and dental services at no charge. Over the next year, we will solicit donations of toothbrushes, dental floss and children's chewable vitamins to take to these beautiful children of Guarari.
To learn more about this mission to Costa Rica, call Becky Lee Hinton at The Fountains Senior Living Community in Bettendorf at (563) 332-5775. You may also call Becky to schedule your personal tour of The Fountains, the MOST in Senior Living.
Filed Under: Health & Wellness, Personal Growth
Tags: Becky Lee, Birds Of Paradise, Bromeliads, Calla Lilies, City Blocks, Deplorable Conditions, Dwellings, Energetic Children, Floral Beauty, Fountains, Government Awards, High Voltage Power, High Voltage Power Lines, Labor Job, Mission Trip, Orchids, Personal Appearance, Running Water, Tropical Flowers, Vacation Bible School
Trackback URL: https://www.50pluslife.com/2010/03/02/incredible-beauty-of-costa-rica/trackback/