March 2, 2010
Marching to his own drumbeat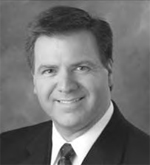 By Gary Metivier
Ken Martin—An Everyday Hero
I'll never forget hosting my first Festival of Trees Holiday Parade more than a dozen years ago for KWQC-TV6. It was heart-warming to see the huge crowds of families, the marching bands, the handmade floats, and of course the helium balloons, but one entry made it to the top of my list that first year—and has remained there every year since— The Metro Youth Drill Team.
"Who are they?" I remember asking. "They are awesome."
It was explained to me that they were inner city kids who formed their own team to showcase their talents and give back to the community.
I found myself wanting to know more. My search was similar to a young man I talked to when doing a story on the drill team this fall. "I was walking around with a friend when I heard drumming. I didn't know there was a drill team here. I went home and told my dad about it—then came back and signed up."
Signed up to be part of something that is much more than just a drill team that found a home inside a former Rock Island nightclub. A place made possible by volunteers that started this program 25 years ago. Ken Martin, a retired John Deere supervisor, has been there every step of the way.
"The community streets are full of negative. We want to focus on the positive things at Metro and show that the positive can pull harder."
Through their efforts, they have pulled thousands of kids off the streets and into something they can grow and learn from. One mom, and former drill team member, told me, "Sometimes kids don't have the support at home. Here they have someone positive to turn to."
The walls inside the Metro House are covered with headlines of student's success in academics, athletics and community service. There are photos of them performing everywhere from small parades and schools to personal performances for the President of the United States!
"When a young person is performing, he is the star, she is the star," Martin explains with a smile. "They get a feeling of pride. That confidence can catapult them to new horizons."
But what touched me the most on my visit to their community center was seeing the kids, from elementary age to high school, bonding with Ken Martin. Even when he raised his voice to get their attention, you could sense the respect and love they have for each other.
After our profile story aired on tv6—I felt we weren't quite done. I asked Mr. Martin if I could come visit the Metro House again. This time instead of a camera to record their story (thanks to photojournalist Mike Colon for that), we came with ice cream (thanks to Whitey's) and a DVD of the story to share with the kids. Many of them did not get the opportunity to see their own story on the news. So, we decided to bring the news story to them.
There is nothing like watching dozens of kids watch themselves on TV. Their elbows bump each other as they appear on screen, their smiles widen as they hear their friends talk to the 'reporter guy', and the overwhelming atmosphere of pride for what they have built together.
Proud papa Ken Martin watched and smiled as his final words in the story filled the walls in the Metro House.
"As long as there is breath in my body I will continue to do what I can. If I can teach one, I know we can reach many others."
That's a hero in my book.
Filed Under: Community
Tags: Community Streets, Drill Team Member, Drumbeat, Everyday Hero, Expl, Festival Of Trees, Helium Balloons, Holiday Parade, Inner City Kids, Ken Martin, Kids Off The Streets, Marching Bands, Metivier, Parades, Personal Performances, President Of The United States, Rock Island Nightclub, Top Of My List, Tv6, Young Person
Trackback URL: https://www.50pluslife.com/2010/03/02/marching-to-his-own-drumbeat/trackback/