March 2, 2010
Surf's Up – Internet News
How WiFi (Wireless Internet) Works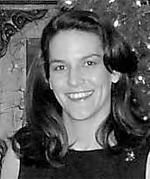 By Chris Cournoyer
e-mail: webmaster@ccx.net
Domain: www.ccx.net
If you've been in an airport, coffee shop, library or hotel recently, chances are you've been right in the middle of a wireless network. Many people also use wireless networking, also called WiFi (Short for wireless fidelity) or 802.11 networking, to connect their computers at home, and an increasing number of cities use the technology to provide free or low-cost Internet access to residents. In the near future, wireless networking may become so widespread that you can access the Internet just about anywhere at any time, without using wires.
WiFi has a lot of advantages. Wireless networks are easy to set up and inexpensive. They're also unobtrusive – unless you're on the lookout for a place to use your laptop, you may not even notice when you're in a "hotspot." In this article, we'll look at the technology that allows
information to travel over the air.
A wireless network uses radio waves, just like cell phones, televisions and radios do. In fact, communication across a wireless network is a lot like two-way radio communication. Here's what happens:
• A computer's wireless adapter translates data into a radio signal and transmits it using an antenna.
• A wireless router receives the signal and decodes it. It sends the information to the Internet using a physical, wired Ethernet connection.
The process also works in reverse, with the router receiving information from the Internet, translating it into a radio signal and
sending it to the computer's wireless adapter.
The radios used for WiFi communication are very similar to the radios used for walkie-talkies, cell phones and other devices. They can transmit and receive radio waves, and they can convert 1s and 0s into radio waves and convert the radio waves back into 1s and 0s. But WiFi radios have a few notable differences from other radios:
• They transmit at frequencies of 2.4 GHz or 5GHz. This frequency is considerably higher than the frequencies used for cell phones, walkie-talkies and televisions. The higher frequency allows the signal to carry more data.
• They use 802.11 networking standards
• WiFi radios can transmit on any of three frequency bands. Or, they can "frequency hop" rapidly between the different bands. Frequency hopping helps reduce interference and lets multiple devices use the same wireless connection simultaneously.
What's In a Name?
You may be wondering why people refer to WiFi as 802.11 networking. The 802.11 designation comes from the Institute of Electrical and Electronics Engineers (IEEE). The IEEE sets standards for a range of technological protocols, and it uses a numbering system to classify these standards.
As long as they all have wireless adapters, several devices can use one router to connect to the Internet. This connection is convenient and virtually invisible, and it's fairly reliable. If the router fails or if too many people try to use high-bandwidth applications at the same time, however, users can experience interference or lose their connections.
Wi-Fi is spreading like wildfire. Some cities are even installing Wi-Fi to blanket the entire metropolis. Whether you use it when you travel, or just like to read the news on your laptop at the local coffee shop, give Wi-Fi a try. You'll find that it's fun and easy.
Filed Under: Technology
Tags: Coffee Shop, Cournoyer, Domain Www, E Mail, Hotspot, Internet News, Mail Webmaster, Radio Communication, Radio Signal, Radio Waves, Radios, Shop Library, Walkie Talkies, Wifi, Wireless Adapter, Wireless Fidelity, Wireless Internet, Wireless Networking, Wireless Networks, Wireless Router
Trackback URL: https://www.50pluslife.com/2010/03/02/surf%e2%80%99s-up-%e2%80%93-internet-news-6/trackback/