March 2, 2010
To Move or Not to Move…That is the Question?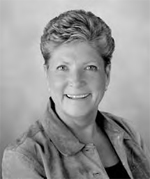 By Mary Schricker, SRES
Realtor
Ruhl&Ruhl Real Estate
Throughout our lives, moving from one home to another is often prompted by major life events such as the birth of a child, a job transfer, or a change in economic status. For older adults there are primarily three types of moves:
The first move tends to occur primarily among married older people in their fifties or sixties who are healthy and have adequate retirement incomes.  The motivation for the move may be the desire for something newer and more up to date with reduced maintenance, a desire to move to a more suitable climate, or a quest for additional recreational activities.
The second move often occurs when physical limitations of one or both of the spouses make it difficult to maneuver stairs or to carry out day-to-day tasks.  Maintenance of the home often becomes overwhelming at this stage, causing the home owner to think seriously about selling and moving to a condo or into a senior facility.  This move is often closer to family for support.
The third move occurs as a result of a severe illness or disability that requires more care than can be provided in the home by family members, homemaker services, nursing care service, or adult day care.  This move is often to an assisted living or nursing facility.
It is difficult to change homes at any age, but selling and leaving the home you have occupied for decades can be especially unnerving.  It is no mystery that older adults want to live in their own homes as long as possible.  But, like funeral planning, and healthcare concerns seniors tend to put it off until they are forced into making a decision.  Planning ahead for a move out of a family home may be difficult, but not doing so can limit your options and opportunities. Celebrate the fact that you are in control and look ahead with optimism. Following are some steps that can help you evaluate your present situation and begin the process of thinking about when you might need to move and where you might relocate:
Evaluate your lifestyle. Do not get caught up in past lifestyles, but instead honestly evaluate your present situation.  On the other hand, do not make evaluations based on what you think might happen too far into the future?  All of us have a tendency to live in the past or future with little regard to what our present needs might be.  Begin by making list of needs and wants that are really important to you at your present age.  Then ask yourself if your current housing situation meets those needs.  Consider things like geographical location, your physical needs, privacy, and access to public transportation, and proximity to family and friends.
Assess your current living conditions. Are you still able to maintain your home or is it becoming increasingly difficult to keep up with the regular maintenance as well as the seasonal chores?  Many of my calls from seniors come in the spring and summer months after they have been challenged by the yard work and exterior home maintenance.  Homeowners can hire out many of these chores, but the extra expense can often be too much for those on a limited or fixed income.
Are personal safety and security becoming an issue? Do you sense that you are beginning to struggle to do things in your home?  If it is hard to maneuver the stairs, or you fear slipping in the bathtub, it is probably time to re-evaluate your present living conditions.  Seniors who live in multi-level homes are often forced into dealing with those issues sooner than those who live in ranch-style homes.  It is also wise to periodically evaluate the overall conditions and reputation of the area.  It is always a good idea to have a Seniors Real Estate Specialist give you a current market value of your home.
Where will you go? Often the fear of not knowing where to go causes seniors to make no decision at all.  Whether you are ready to sell your home and move today or sometime in the future it is a good idea to know the options that are available to you.  Today's seniors have many choices from a wide array of ranch homes and condos to senior facilities that offer all levels of activity and care.  Empower yourself with information and do not be afraid to ask questions.  Getting out and visiting people in different housing settings as well as attending open houses are excellent ways to find out what kind of setting might work well for you.  Keep a list of various places you visit, and write down the costs involved as well as the services and activities provided.
What can you afford? Most of the seniors I work with have many questions and concerns regarding finances.  I recommend that they visit with their attorney, a financial advisor or trust officer to have a clearer picture of their net worth.  Those professionals that have the Certified Senior Advisor designation are specifically trained to deal with the issues facing seniors.
I have come to realize that a senior making a move is much more than a simple business transaction. It is a significant lifestyle change that takes much time and consideration. Emotional preparation is vital.  It takes time to evaluate your needs, explore your options, and make the ultimate decision.  "To move or not to move", is a question that every senior needs to ask themselves regularly, even if making a move is not eminent. It is good to know what is out there, and have an idea of what you can afford, so if the circumstances change and you suddenly have to move you will be able to make a choice you will be comfortable with.
Filed Under: Community, Retirement
Tags: Adult Day Care, Assisted Living, Day Tasks, Economic Status, Fifties, First Move, Funeral Planning, Healthcare Concerns, Homemaker Services, Nursing Care, Nursing Facility, Older Adults, Physical Limitations, Recreational Activities, Reduced Maintenance, Retirement Incomes, Ruhl, Sixties, Sres, Suitable Climate
Trackback URL: https://www.50pluslife.com/2010/03/02/to-move-or-not-to-move%e2%80%a6that-is-the-question/trackback/