March 2, 2010
Your Social Security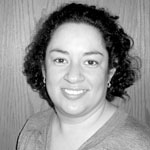 By Christina Vital
Manager
Rock Island Social Security office
Social Security Awards Nearly $20 Million in Recovery Act Contracts For Electronic Medical Records
Michael J. Astrue, Commissioner of Social Security, today announced that 15 healthcare providers and networks have received $17.4 million in contract awards to provide electronic medical records to the agency. These electronic medical records, which will be sent through the Nationwide Health Information Network (NHIN), will significantly shorten the time it takes to make a disability decision and will improve the speed, accuracy, and efficiency of the disability program.
"Using health information technology will improve our disability programs and provide better service to the public," Commissioner Astrue said. "We've seen a significant increase in disability applications. To process them, the agency sends more than 15 million requests annually for medical records to healthcare providers. This largely paper-bound workload is generally the most time-consuming part of the disability decision process. The use of health IT will dramatically improve the speed, accuracy, and efficiency of this process, reducing the cost of making a disability decision for both the medical community and the American taxpayer."
The contract awards are funded through the American Recovery and Reinvestment Act. They will require awardees, with a patient's authorization, to send Social Security electronic medical records through the NHIN. The NHIN, a safe and secure method for receiving access to electronic medical records over the Internet, is an initiative of the Department of Health and Human Services supported by multiple government agencies and private sector entities.
For the last year, Social Security has been successfully testing health IT to obtain electronic medical records. Disability applications processed with electronic medical records from the test sites in Massachusetts and Virginia have significantly reduced processing times. Some decisions are now made in days, instead of weeks or months. Social Security expects to receive more than 3.3 million applications in fiscal year (FY) 2010, a 27 percent increase over FY 2008.
More information on Social Security's use of health IT is available at www.socialsecurity.gov/hit.
TO TAX OR NOT TO TAX: A SOCIAL SECURITY QUESTION

When it comes to Social Security benefits, you may be wondering who must pay taxes on them and who does not. Let's look at the numbers.
If you file a federal tax return as an "individual" and your total income is more than $25,000, then the answer for you is yes: you'll have to pay federal taxes on your benefits. If you file a joint return and you and your spouse have a total income more than $32,000, you'll be expected to pay federal taxes as well. If your taxable income is below those thresholds, there is no need to pay taxes on your Social Security benefits.
If you need to pay taxes on a portion of your benefits, you will need your SSA-1099. This form shows the total amount of benefits received in the previous year and is used to find out whether any benefits are subject to tax. You will need to submit it when you complete your federal income tax return.
You already should have received your SSA-1099 for tax year 2009 in the mail — they were automatically mailed to all beneficiaries by January 31, 2010. If you receive Social Security and have not yet received a Form SSA-1099 for 2009, you can request a replacement online at www.socialsecurity.gov/onlineservices. Or you can call Social Security's toll-free number, 1-800-772-1213 (TTY, 1-800-325-0778) and ask for a replacement SSA-1099 to be mailed to you.
If you would like more information about paying taxes on your Social Security benefits, visit www.irs.gov and read Publication Number 915, Social Security and Equivalent Railroad Retirement Benefits. You also can call the Internal Revenue Service toll-free at 1-800-829-3676 (TTY, 1-800-829-4059).
Social Security Launches New Open Government Webpage
www.socialsecurity.gov/open
Michael J. Astrue, Commissioner of Social Security, announced that the agency has a new Open Government webpage available to the public at www.socialsecurity.gov/open. The new webpage serves as the portal for all agency activities that support the President's Transparency and Open Government initiative.
"Our new Open Government webpage gives Americans an opportunity to give us their ideas on how we can become a more open and transparent agency," Commissioner Astrue said. "They will be able to post their ideas on transparency, participation, collaboration, and innovation that should be included in our Open Government Plan. I encourage everyone to visit our webpage and submit their ideas, read and discuss what has been posted, and vote on the ideas that have been submitted."
To submit ideas, click on the link at the top right of the webpage that says, "Share your ideas on our open government plan." After agreeing to the terms of participation, the link will take you to a webpage that asks for ideas on how Social Security can:
• work better with others inside and outside the government;
• solicit feedback from the public;
• improve the availability and quality of information;
• be more innovative and efficient;
• create an Open Government Plan.
Social Security's new Open Government webpage also provides easy access to important agency information such as the Agency Strategic Plan, Freedom of Information Act Report, as well as program laws and regulations. The webpage includes links to the datasets that were published last month on www.Data.gov. The agency will publish its Open Government Plan in April.
Social Security Adds 38 New Compassionate Allowance Conditions
Expansion Will Speed Benefits to Thousands of Americans with Disabilities
Michael J. Astrue, Commissioner of Social Security, today announced that the agency is adding 38 more conditions to its list of Compassionate Allowances. This is the first expansion since the original list of 50 conditions – 25 rare diseases and 25 cancers – was announced in October 2008. The new conditions range from adult brain disorders to rare diseases that primarily affect children. The complete list of the new Compassionate Allowance conditions is attached.
"The addition of these new conditions expands the scope of Compassionate Allowances to a broader subgroup of conditions like early-onset Alzheimer's disease," Commissioner Astrue said. "The expansion we are announcing today means tens of thousands of Americans with devastating disabilities will now get approved for benefits in a matter of days rather than months and years."
Compassionate Allowances are a way of quickly identifying diseases and other medical conditions that clearly qualify for Social Security and Supplemental Security Income disability benefits. It allows the agency to electronically target and make speedy decisions for the most obviously disabled individuals. In developing the expanded list of conditions, Social Security held public hearings and worked closely with the National Institutes of Health, the Alzheimer's Association, the National Organization for Rare Disorders, and other groups.
"The diagnosis of Alzheimer's indicates significant cognitive impairment that interferes with daily living activities, including the ability to work," said Harry Johns, President and CEO of the Alzheimer's Association. "Now, individuals who are dealing with the enormous challenges of Alzheimer's won't also have to endure the financial and emotional toll of a long disability decision process."
"This truly innovative program will provide invaluable assistance and support to patients and families coping with severely disabling rare diseases," said Peter L. Saltonstall, President and CEO of the National Organization for Rare Disorders (NORD). "On behalf of those patients and families, I want to thank Commissioner Astrue and his enthusiastic team for creating and now expanding a program that will have a direct impact on the quality of life of thousands of individuals."
"The initiative not only assists those whose applications are quickly processed, but also assists those whose applications need more time and attention from SSA adjudicators," said Marty Ford, Co-Chair, Social Security Task Force, Consortium for Citizens with Disabilities. "We are pleased to see today's expansion and look forward to working with Commissioner Astrue on further expansion of this decision-making tool and other ways to expedite determinations and decisions for disability claims."
"We will continue to hold hearings and look for other diseases and conditions that can be added to our list of Compassionate Allowances," Commissioner Astrue said. "There can be no higher priority than getting disability benefits quickly to those Americans with these severe and life-threatening conditions."
Social Security will begin electronically identifying these 38 new conditions March 1. For more information about the agency's Compassionate Allowances initiative, go to www.socialsecurity.gov/compassionateallowances.
New Compassionate Allowance Conditions

1. Alstrom Syndrome
2. Amegakaryocytic Thrombocytopenia
3. Ataxia Spinocerebellar
4. Ataxia Telangiectasia
5. Batten Disease
6. Bilateral Retinoblastoma
7. Cri du Chat Syndrome
8. Degos Disease
9. Early-Onset Alzheimer's Disease
10. Edwards Syndrome
11. Fibrodysplasia Ossificans Progressiva
12. Fukuyama Congenital Muscular Dystrophy
13. Glutaric Acidemia Type II
14. Hemophagocytic Lymphohistiocytosis (HLH), Familial Type
15. Hurler Syndrome, Type IH
16. Hunter Syndrome, Type II
17. Idiopathic Pulmonary Fibrosis
18. Junctional Epidermolysis Bullosa, Lethal Type
19. Late Infantile Neuronal Ceroid Lipofuscinoses
Filed Under: Health & Wellness, News, Retirement
Tags: American Taxpayer, Contract Awards, Disability Decision, Disability Program, Disability Programs, Electronic Medical Records, Health Information Network, Health Information Technology, Healthcare Providers, Michael J Astrue, Nationwide Health, Nhin, Private Sector Entities, Recovery Act, Reinvestment Act, Social Security Office, Speed Accuracy, Test Sites, Today Announced That, Using Health
Trackback URL: https://www.50pluslife.com/2010/03/02/your-social-security-15/trackback/