March 2, 2010
Your Social Security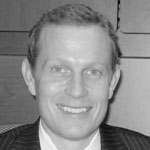 by Randoe Dice
Social Security District Manager, Davenport Iowa
SOCIAL SECURITY SHOWCASES HISTORY IN 75TH YEAR
What you may not have realized when you rang in 2010 was that you also were ringing in the 75th anniversary of Social Security.
On August 14, 1935, President Franklin D. Roosevelt signed the Social Security Act into law. Since then, Social Security has been a cornerstone of our nation, touching the lives of almost every American at one time or another — for 75 years.
When President Roosevelt signed Social Security into law, he said, "The civilization of the past hundred years, with its startling industrial changes, has tended more and more to make life insecure. Young people have come to wonder what would be their lot when they came to old age. The man with a job has wondered how long the job would last. This law, too, represents a cornerstone in a structure which is being built but is by no means complete. It is, in short, a law that will take care of human needs and at the same time provide the United States an economic structure of vastly greater soundness."
Change and economic insecurity were regular parts of everyday life in those days, just as they are today. Social Security is our nation's most successful domestic program and has a rich history. We will be commemorating the anniversary throughout the year by showcasing milestones in Social Security's 75-year history on our website. We encourage you to learn more by visiting Social Security's History Page at www.socialsecurity.gov/history
QUESTIONS AND ANSWERS

GENERAL
Question: I recently applied for a replacement Social Security card, but I might be moving before it arrives in the mail. What do I do if I move before I get it?
Answer: Once we have verified all your documents and processed your application, it takes approximately 10 to 14 days to receive your replacement Social Security card. If you move after applying for your new card, notify the post office of your change of address and the post office will forward your card to your new address. If you do not receive your card, please contact your local Social Security office. To get another replacement, you will have to resubmit your evidence of identity and U.S. citizenship, or your lawful immigration status and authority to work. You can learn more at www.socialsecurity.gov.
Question: What's the average monthly Social Security benefit for a retired worker?
Answer: The current average monthly Social Security benefit for a retired worker is about $1,164. Social Security benefits are based on earnings averaged over most of a worker's lifetime. To learn more about how retirement benefits are calculated, or to get an immediate and personalized estimate based on your earnings record, visit us online at www.socialsecurity.gov.
RETIREMENT
Question: What is "full retirement age" and what happens if I apply for Social Security benefits before then?
Answer: Full retirement age is the age when you are eligible to receive Social Security retirement benefits without a reduction in your benefits. If you were born before 1938, your full retirement age is 65. If you were born in 1938 or after, your full retirement age will be higher, depending on the year you were born. You can find your full retirement age at www.socialsecurity.gov/retire2/retirechart.htm.
If you decide to apply for retirement benefits before your full retirement age (as early as age 62), your benefits will be reduced. For example, here's how it would work if your full retirement age is 66.
If you start your retirement benefits at age 62, your monthly benefit amount is reduced by about 25 percent. The reduction for starting benefits at age:
– 63 is about 20 percent;
– 64 is about 13.3 percent; and
–65 is about 6.7 percent.
You can learn more by visiting www.socialsecurity.gov.
Question: I am nearing my full retirement age, but I plan to keep working after I apply for Social Security benefits. Will my benefits be reduced because of my income?
Answer: No. If you apply for benefits once you've reached your full retirement age, you can work while you receive Social Security and your current benefit will not be reduced because of the earned income. If you keep working, it could mean a higher benefit for you in the future. Higher benefits can be important to you later in life and increase the future benefit amounts your survivors could receive. If you receive benefits before your full retirement age, your earnings could reduce your monthly benefit amount. After you reach full retirement age, we recalculate your benefit amount to leave out the months when we reduced or withheld benefits due to your excess earnings. You can learn more by reading our publication, How Work Affects Your Benefits, at www.socialsecurity.gov/pubs/10069.html.
DISABILITY
Question: How does Social Security decide if I am disabled?
Answer: For an adult to be considered disabled, Social Security must determine that you are unable to do the work you did before and unable to adjust to any other work which exists in significant numbers in the national economy. Also, your disability must last or be expected to last for at least one year or to result in death. Social Security pays only for total disability. No benefits are payable for partial disability or short-term disability (less than a year). For more information, we recommend you read Disability Benefits (SSA Publication No. 05-10029), available online at www.socialsecurity.gov/pubs/10029.html.
Question: What is the earliest age that I can receive Social Security disability benefits?
Answer: There is no minimum age as long as you meet the strict Social Security definition of disability. To qualify for disability benefits, you must have worked long enough under Social Security to earn the required number of work credits and some of the work must be recent. You can earn up to a maximum of four work credits each year. The amount of earnings required for a credit increases each year as general wage levels go up and is currently $1,120. The number of work credits you need for disability benefits depends on your age when you become disabled. For example, if you are under age 24, you may qualify with as little as six credits of coverage. But people disabled at age 31 or older generally need between 20 and 40 credits, and some of the work must have been recent. For example, you may need to have worked five out of the past 10 years. Learn more at www.socialsecurity.gov/disability.
SUPPLEMENTAL SECURITY INCOME

Question: I get Supplemental Security Income (SSI) because I am
elderly and have no income. My sister recently died and left me the money she had in a savings account. Will this extra money affect my SSI benefits?
Answer: The money inherited from your sister is considered income for the month you receive it and could make you ineligible for that month, depending on the amount of the inheritance. If you keep the money into the next month, it then becomes a part of your resources. You cannot have more than $2,000 in resources to remain eligible for SSI benefits. Call Social Security at 1-800-772-1213 (TTY, 1-800-325-0778) to report the inheritance. A representative will tell you how your eligibility and payment amount might be affected. Learn more by visiting us online at www.socialsecurity.gov.
Question: My parents recently moved into a retirement community and they are signing their house over to me. Can I still get Supplemental Security Income (SSI) or will home ownership make me ineligible?
Answer: You can own a home and still receive SSI as long as you live in the home you own. In most cases, when determining SSI eligibility we don't count as resources the home you own and live in or the car you use. For more information about SSI and Social Security, visit Social Security's website at www.socialsecurity.gov, or call us toll-free at 1-800-772-1213 (TTY 1-800-325-0778).
MEDICARE
Question: What's this I hear about a new "twist" in the law?
Answer: You may have seen our new public service campaign featuring Grammy winner and rock and roll legend Chubby Checker — best known for his enduring hit, "the Twist." He's volunteering his time to help us spread the word about a new "twist" in the law that helps more people qualify for extra help with their prescription drug costs. If you have limited income and resources and have Medicare, you might be able to qualify for extra help with your prescription drug costs. Thanks to changes in the law, more people than ever before can qualify. To learn more, visit www.socialsecurity.gov/extrahelp. While you're at the website, be sure to check out Chubby Checker's public service announcement. He's still twisting!
Filed Under: Finance, Retirement
Tags: 75th Anniversary, Change Of Address, Davenport Iowa, Economic Insecurity, Economic Structure, Everyday Life, Franklin D Roosevelt, History Page, History Questions, Hundred Years, Industrial Changes, Mail, President Franklin D Roosevelt, President Roosevelt, Replacement Social Security Card, Rich History, Social Security Act, Social Security Card, Soundness, Www Socialsecurity Gov
Trackback URL: https://www.50pluslife.com/2010/03/02/your-social-security-16/trackback/