March 31, 2010
Alzheimer's care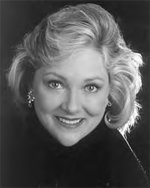 By Becky Lee Hinton
Director of Marketing
The Fountains Senior Living Community
Safety and quality of life should be foremost in your Alzheimer's care decision.
Many people with memory disorders are able to live for years in their own home safely with help. Many people enlist the help of a spouse, an adult child or a friend. Or perhaps they choose the help of a home healthcare agency. The key word in this equation is safely. Safety is a primary concern for those who are memory affected. Mom has cooked all of her life, but now cannot heat a can of soup without letting it burn dry and setting off the smoke alarm. Dad has always walked down the long driveway to get the mail every afternoon, but now has walked several miles into town because he forgot his destination was the mailbox. Grandma ends up in the Chicago suburbs because she missed the exit on her way home from church, a route that she has driven twice a week for the past 58 years. Each of these scenarios could have disastrous, if not fatal endings. All too often the newspaper headlines tell of an elderly person who is missing after a walk around the block, drove through a crowd of people or burned their house down all while doing tasks that are simple for those of us who have no memory disorders.
When looking into housing options for these very special people, there are several important points to consider. First and foremost, is safety. Can the facility reasonably guarantee your loved one's security? Are all of the daily living needs being met? Do residents have a high quality of life where they participate in meaningful activities designed to make the most of their remaining memory? Are their spiritual and emotional needs being met? Is there 24 hour staff trained to care for residents affected by memory loss? Do the services and amenities available match your loved one's needs?
Here at The Fountains Senior Living Community, we have a Dementia Memory Care Wing within our beautiful Assisted Living building. It is specifically designed for persons with dementia, Alzheimer's disease and other related memory disorders. The Dementia Memory Care Wing offers all of the high quality services and amenities of The Fountains Assisted Living, along with the additional comfort and assurance which comes with knowing your loved one is safe within a secured community.
Our goal at The Fountains Dementia Memory Care is to help our residents find many moments of joy in each day. Each and every caregiver is specifically trained in understanding the behaviors of individuals affected with memory impairments. Our caregivers are on staff round-the-clock to help with daily activities such as bathing, dressing, grooming, eating and managing medications. They strive to help your loved one get the most enjoyment out of each day with games, music, crafts and a wide variety of activities and outings designed for those with special memory needs. With a high staff to resident ratio, you are assured of quality care as well as a peace of mind for yourself and your family.
My grandmother, Hattie was never formally diagnosed with either dementia or Alzheimer's disease, but we all knew that the progression of her failure pointed in that direction. She passed away many years ago, before special memory care was readily available as it is today. Looking back I wish we would have had a choice like The Fountains. I believe she would have enjoyed the socialization and friendships, the activities and definitely the food. I do not regret any of my family's decisions concerning her care; however I do regret not having a housing choice like The Fountains.
If you would like more information about The Fountains Senior Living Community, please call me, Becky Lee Hinton at (563) 332-5775. I would love to share with you how I may be able to help you find a solution for your loved one's special care needs.
Filed Under: Community, Retirement
Tags: Adult Child, Assisted Living, Becky Lee, Care Decision, Chicago Suburbs, Community Safety, Crowd Of People, Dementia, Dementia Care, Elderly Person, Fountains, Home Healthcare Agency, Key Word, Mail, Meaningful Activities, Memory Care, Memory Disorders, Memory Loss, Several Miles, Smoke Alarm
Trackback URL: https://www.50pluslife.com/2010/03/31/alzheimer%e2%80%99s-care/trackback/