March 31, 2010
Max's Musings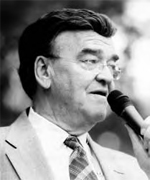 By Max Molleston
….the major hurdle for a poem and its creator poet is publication. Get that poem or book of poems on paper and, more important, get it "out there."
What makes spring come? Depends on whom you ask; the calendar and established dates on it; the solar inferences. Whatever, it gets here when it gets here. Challenges are similar each spring. How fast (or slow) will we have snow melt. So it is spring, and we are glad it got here on time. Always talk and even argue, some civil, some not, on the approach and arrival of spring. Was it a long time, or did it surprise us and rush in?
T
hinking about these possibilities will move itself to poetry. Right now, in the spring, lots of folks and organizations who offer cash or other prizes for winning poetry are wanting the entries to stream in via email or U.S. Post Office option. The latter, good old U.S. mail is chosen often. IT'S THE POSTMARK, STUPID! That is fading, but still important. There are other legitimate reasons. People who run the contests can trace where contestants are located, and, if they want to, what regions of a state, whatever the geography of incoming poems, turn out to contribute the most money to the goals of the contest.
Is it a long or short poem that gets judges' attention? We need to work through this (trauma) challenge. In the past, there were not line limits to poems entered in contests. Contests were probably not thought of because – then as now – the major hurdle for a poem and its creator poet is publication. Get that poem or book of poems on paper and, more important, get it "out there." Centuries ago that was very limited, but it did happen with wealthy poets who had wealthy friends who published prose and poetry. Anymore it is a "fistfight" to find the people needed to obtain recognition and publication. There are fewer publishers for poetry (and prose, for that matter), and many would tell you fewer "quality" poets. My first good poem, early in the 1980s, a published poem I still enjoy, is "short and to the point."
Siren's Song

A siren warns us away
but somehow draws us closer

A siren tells us to go
but makes us want to stay

A safe distance
That's the puzzle

too far and we lose the excitement
Too near and we're in trouble.
This poem has all kinds of reference points. A Siren, coming from classic times is a woman who attracts men. Not the scary siren of a police or fire vehicle or a noon whistle or one at quitting time. Usually those were steam.
This poetic version is frustration. It has a tilt at morals. It's the Angel and the Devil; and if we read or listen, there are those who claim each of these is a picture of all of us, given needs, desires and wants. It is a short poem, with what prose writers can agree, is a beginning, a middle and an end. At least that is my interpretation of my own poem.
For poetry, long poems seem to be a craft, and only the good men and women who compose poetry can be successful with all those words going on page after page. That may be true, but others, even poets of some rank, will tell me, and you, if you are listening, that long poems need to "come home" with excitement on every page to continue to interest the reader. Walt Whitman's "Leaves of Grass," a book as a poem, seemed to do that. However, much to his credit and self-realization, Whitman revised and added to the book over decades.
Henry Wadsworth Longfellow composed hundreds of poems, both long and short. His life spread from 1807 to 1882. Titles of his poems would use quite a space in this column. If you get the chance, or make the chance, engage yourself with a volume of his poetry and take in the richness of his thinking and the language he lays down to promote feeling, meaning and correctness. The nineteenth century was a wonderfully productive period for poetry written by U.S. citizens. Catch those poets from 1800-1900 when your muse permits you the time and energy to get influenced by someone writing in the past, but not necessarily from the past.
I have written what I wanted to and hope, as always, you gain some insight on poetry and the reasons why. I did not mention flowers. We have plenty of time for that as summer comes when it gets ready. Please join me here next month for more on life and poetry.
Filed Under: Personal Growth
Tags: 1980s, Arrival Of Spring, Book Of Poems, Centuries, Fistfight, Geography, Hinking, Hurdle, Inferences, Legitimate Reasons, Mail, Musings, Poet, Poetry And Prose, Poets, Postmark, Prose And Poetry, Short Poem, U S Post Office, Wealthy Friends
Trackback URL: https://www.50pluslife.com/2010/03/31/max%e2%80%99s-musings-10/trackback/