March 31, 2010
Surf's Up – Internet News
…. dedicated to providing information about the Internet.
Free Stuff in Hard Times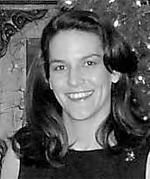 By Chris Cournoyer
e-mail: webmaster@ccx.net
Domain: www.ccx.net
Times are tough. When the economy stinks, we all look for savings anywhere we can. And this includes our technology needs. This article features many free options for getting online and doing what you need to do for peanuts or less!
Computer and Online Access
If you don't have your own computer and Internet access at home, don't forget about your public libraries! Many public libraries offer free high-speed connections and computers and all you need is a library card! Just call or stop by any local library for accessibility. If they are busy, you might have to sign up on a waiting list, and you may be limited on the amount of time you can use their terminals.
Software
There is a lot of software online you don't have to pay for and it can give you many of the capabilities of the expensive stuff!
• Create documents, spreadsheets and more: Microsoft Office is the de facto standard Office suite. You probably use it at work, but that doesn't mean you need it at home. OpenOffice (www.openoffice.org/) includes a word processor, spreadsheet, database, presentation program and more. OpenOffice is compatible with Microsoft Office files. So, you can use it to open and save files in the Office formats.
• Browse the Web and Download e-mail: Thunderbird offers many of the same e-mail features as Microsoft Outlook. It was developed by Mozilla, which produces the free web browser, Firefox. For information on both and to download, visit: www.mozilla.org/
• Manage appointments with a calendar: Lightning is a popular calendaring, scheduling and task management add-on for Thunderbird. Again, visit www.mozilla.org for details and download.
• Layout professional documents: A word processor is great for creating general documents, but if your documents are professionally printed, you need a desktop-publishing program. Scribus (www.scribus.net) will give you professional-quality page layouts in an easy-to-use program.
• Edit photos: You don't need to settle for a lesser photo editor. GIMP (www.gimp.org) rivals the expensive photo editors in terms of features—and complexity!
• Be creative with graphics: Tux Paint (www.tuxpaint.org) is specifically designed for children. It combines an easy-to-use interface, fun sound effects, and an encouraging cartoon mascot who guides children as they use the program. Large buttons make it easy to create drawings and graphics.
• Edit digital videos: The professional-grade video-editing program is more powerful than most people need. Avidemux (http://fixounet.free.fr/avidemux/)is ideal for home users. It simplifies the video-editing process and works with a variety of file formats. You can correct colors and apply special effects and filters.
• Design Web pages: Do you want to create your own Web site? For novice users, a WYSIWYG (what-you-see-is-what-you-get) HTML editor is recommended. You can design Web pages without learning any HTML coding. For great, easy-to-use features, try Nvu (http://net2.com/nvu/)
• Create PDF files: PDF files are incredibly popular. They can be read on virtually any computer without formatting inconsistencies. Most people won't use Adobe Acrobat enough to justify its price. Instead, they use PDFCreator. PDFCreator resides in your printer list. Select it as a printer to convert a file to PDF. PDFCreator does not let you edit PDF files. For that, you need a full-fledged PDF program. (http://sourceforge.net/projects/pdfcreator/)
• Selling Online: eBay is a great place to sell your used stuff. You can find good deals there, too. eBay's Web site is fine, but the eBay Desktop (http://desktop.ebay.com/) is an easier way maneuver and manage your auctions from your desktop.
• Free Calling– You may not think about the phone when cutting costs. You can make calls from PC to PC for free. Skype (www.skype.com) lets you make calls to any computer in the world. Plus, you can do video chat.
• Budgeting and Money Management:You can't budget if you don't know where your money is going. Mint.com can put all your finances in one place. There, you can better monitor your saving and spending. There are also tools for paying off debt and planning.
• Online Diary and Personal Journaling:– In hard times, it can help to write down your thoughts. For one, it can keep you sane. But it can also help you plan. Keeping a journal is a great habit to form. Penzu (http://penzu.com/)lets you keep a password-protected journal online.
• Online Television: You can find lots of your favorite shows online. These sites could help you eliminate your cable bill.
Hulu (www.hulu.com): This is one of the main TV show aggregators on the Web. You'll find tons of shows in a number of categories. And it also features a nice selection of full-length movies.
Fancast (www.fancast.com): This site also has a hefty list of shows as well as hard-to-find, older shows. Watch Star Trek, Emergency and Lost in Space. Many full-length movies are also available.
Veoh (www.veoh.com): At first glance, Veoh looks like a YouTube clone. Just click TV & Movies to get at the good stuff.
TV Guide (video.tvguide.com): This site serves up the latest episodes of popular shows. There isn't much of a back catalog here, but you'll find all your current favorites. You'll also find behind-the-scenes features.
YouTube (www.youtube.com): The king of video-sharing sites has just started offering full-length movies. The current selection is pretty small, but new ones are being added regularly. While watching, hit the "Turn down the lights" button above the video. This will give you a more cinematic experience.
Filed Under: Technology
Tags: Cournoyer, Desktop Publishing, Domain Www, E Mail, Free Options, Library Card, Local Library, Mail Features, Mail Webmaster, Microsoft Office, Microsoft Outlook, Own Computer, Presentation Program, Professional Documents, Public Libraries, Speed Connections, Spreadsheet Database, Task Management, Waiting List, Word Processor
Trackback URL: https://www.50pluslife.com/2010/03/31/surf%e2%80%99s-up-%e2%80%93-internet-news-7/trackback/