March 31, 2010
Your Social Security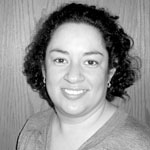 By Christina Vital
Manager
Rock Island Social Security office
OUR MOST CONVENIENT OFFICE IS ONLINE
You probably don't need anyone to tell you that times are tough for many people right now. The past year has seen a recession-driven increase in applications for Social Security retirement and disability benefit applications. These increases translate into busier offices and telephone lines.
So if you need information, or want to apply for benefits, visit the most conveniently located office Social Security has: our online office at www.socialsecurity.gov. There, you can apply online for retirement, spouses, and disability benefits. There's no need to fight the traffic to visit an office or wait for an appointment. Our website makes it simple,
allowing you to apply for retirement benefits in as little as 15 minutes.
If you're not certain you're ready to apply, we have online resources that can help you decide. Our Retirement Estimator will allow you to enter different scenarios to come up with the retirement plan best for you. You can find it at www.socialsecurity.gov/estimator.
A Disability Starter Kit makes it easy to prepare for your disability application. The kit explains the documentation and information you'll be required to share on the application, and includes checklists and worksheets to help take the mystery out of applying. You can find the Disability Starter Kit at www.socialsecurity.gov/disability on the left-hand side of the page.
There are other things you can do online, such as applying for
a replacement Medicare card, and requesting an SSA-1099 for tax
purposes. You can learn about these and other online services at www.socialsecurity.gov/onlineservices.
When you are ready to apply for Social Security benefits, everything you need is at your fingertips. Just visit www.socialsecurity.gov/applyonline.
FAST FACTS ABOUT SOCIAL SECURITY
When you think of Social Security, you probably think about a
monthly payment for retired and disabled workers. But Social Security has a rich history full of interesting facts. The program has been around for almost 75 years, so there has been ample time to put together a list of fun facts and figures. Here are a few.
Social Security paid benefits to about 55.8 million people in 2008. Fifty-six percent of adult beneficiaries were women.
Here is some trivia about wages over the past few years. In 2007, the average annual wage was $40,405. In 2008, it went up to $41,679
(estimated). And in 2009, the average wage was $42,041 (estimated).
Looking at the average wages, it's plain to see how easy it is to reach your full Social Security credit each year. For example, in 2009, a wage-earner needed to earn and pay taxes on $4,360 of wages to earn the full four credits of Social Security coverage for the year.
When you retire, you'll fully appreciate just how useful Social Security can be. In 2007, 88 percent of married couples and 86 percent of single people aged 65 or older received Social Security benefits. Social Security was the major source of income (providing at least 50 percent of total income) for 53 percent of aged beneficiary couples and 73 percent of aged single beneficiaries. Social Security made up 90 percent or more of income for 21 percent of aged beneficiary couples and 44 percent of aged single beneficiaries.
New benefits were approved for about 5.1 million people in 2008. Of these new beneficiaries, 44 percent were retired workers and 17 percent were disabled workers. The remaining 39 percent were survivors or the spouses and children of retired or disabled workers.
Then there's Supplemental Security Income (SSI), a program that provides income to needy people aged 65 or older, or who are blind or disabled. Payments under SSI began in January 1974, with 3.2 million people receiving federally administered payments. As of December 2008, the number of recipients was 7.5 million. Of this total, 4.3 million were between the ages of 18 and 64, 2 million were aged 65 or older, and 1.2 million were under age 18.
To learn more, read our online publication Fast Facts & Figures About Social Security, 2009 at www.socialsecurity.gov/policy/docs/chartbooks/fast_facts.
HOTTEST TICKET IN TOWN
Millions of disabled and blind Americans receive monthly Social Security or Supplemental Security Income (SSI) payments. Some receive both. Most also have help in paying medical bills from Medicare or Medicaid.
Many of these individuals would prefer to be working. But taking that leap can be a challenge — especially with the risk of giving up much-needed medical insurance and sustaining disability cash payments.
If you're in that situation — you want to work but don't want to risk losing benefits — Social Security has just the ticket for you: the Ticket to Work program. The Ticket to Work program may be able to help you obtain vocational rehabilitation, training, job referrals, and other employment support services free of charge.
When you use your Ticket, you can get help finding a job, vocational rehabilitation or other assistance. These services are -provided at no cost to you by employment networks, which are private organizations or
government agencies that have agreed to work with Social Security to provide employment services and other -support to beneficiaries with -disabilities and state vocational rehabilitation agencies. The Ticket to Work program gives you the opportunity to choose from a variety of employment networks.
Interested in putting your Ticket to work? Learn more about Ticket to Work and how to get one by calling MAXIMUS, Inc., at 1-866-968-7842 (TTY, 1-866-833-2967). MAXIMUS is a private company working with Social Security. They can answer most of your questions about your Ticket and can give you the names, addresses, and telephone numbers of "employment networks" or the state vocational rehabilitation agency in your area.
In addition to the Ticket to Work program, Social Security has work incentives that help serve as a bridge between disability benefits and financial independence. These work incentives include:
• Cash benefits while you work;
• Medicare or Medicaid while you work; and
• Help with any extra work expenses you may have as a result of your
disability.
You can find more information about Social Security and SSI work incentives by visiting The Work Site at www.socialsecurity.gov/work.
SOCIAL SECURITY WELCOMES YOUR IDEAS
In support of President Barack Obama's Transparency and Open Government initiative, Social Security has launched a new Open Government webpage.
The new webpage serves as the portal for all agency activities that support the President's Transparency and Open Government initiative. It's open for the public at www.socialsecurity.gov/open.
"Our new Open Government webpage gives Americans an opportunity to give us their ideas on how we can become a more open and transparent agency," said Michael J. Astrue, Commissioner of Social Security. "They will be able to post their ideas on transparency, participation, collaboration, and innovation that should be included in our Open Government Plan. I encourage everyone to visit our webpage and submit their ideas, read and discuss what has been posted, and vote on the ideas that have been submitted."
Anyone is welcome to submit ideas. To send us yours, click on the link at the top right of the webpage that says, "Share your ideas on our open government plan." After agreeing to the terms of participation, the link will take you to a webpage that asks for ideas on how Social Security can:
• work better with others inside and outside the government;
• solicit feedback from the public;
• improve the availability and quality of information;
• be more innovative and efficient; and
• create an Open Government Plan.
Social Security's new Open Government webpage also provides easy access to important agency information such as the Agency Strategic Plan, Freedom of Information Act Report, as well as program laws and regulations. The webpage includes links to the datasets that were recently published on www.Data.gov. The agency will publish its Open Government Plan in April.
Join our "online open house" at www.socialsecurity.gov/open.
Social Security Hearings Backlog Falls to Lowest Level Since 2005
Pending Cases Drop Below 700,000; Processing Time Down 72 Days
Michael J. Astrue, Commissioner of Social Security, today announced that the number of disability hearings pending stands at 697,437 cases — the lowest level since June 2005 and down more than 71,000 cases since December 2008, when the trend of month-by-month reductions began. In addition, the average processing time for hearing decisions has decreased to 442 days, down from a high of 514 days at the end of fiscal year (FY) 2008.
"We have decreased the number of hearings pending by almost 10 percent over the last 14 months and cut the time it takes to make a decision by nearly two and a half months. This remarkable progress shows our backlog reduction plan is working," Commissioner Astrue said. "With ongoing support from the President and Congress as well as the efforts of our hardworking employees, I am confident the hearings backlog will continue to diminish."
Social Security has actively addressed the hearings backlog and increased the capacity to hold more hearings. The agency hired 147 Administrative Law Judges (ALJs) and over 1,000 support staff in FY 2009, and has plans to hire an additional 226 ALJs this year. The agency now has four National Hearing Centers to help process hearings by video conference for the most hard-hit areas of the country. The agency also has aggressive plans to open 14 new hearing offices and three satellite offices by the end of the year. The first of these offices was opened in Anchorage, Alaska on February 19, 2010.
For more information about Social Security's hearings process and backlog reduction initiatives, go to www.socialsecurity.gov/appeals.
Filed Under: Retirement
Tags: Applyonline, Benefit Applications, Disability Application, Disability Benefit, Disability Benefits, Left Hand Side, Onlineservices, Replacement Medicare Card, Retirement Benefits, Retirement Plan, Social Security Benefits, Social Security Office, Social Security Retirement, Socialsecurity Gov Disability, Ssa, Starter Kit, Tax Purposes, Telephone Lines, Www Socialsecurity Gov, Www Socialsecurity Gov Disability
Trackback URL: https://www.50pluslife.com/2010/03/31/your-social-security-18/trackback/