May 5, 2010
Car Seat Safety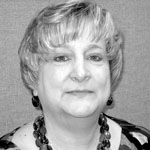 By Pam Haumann
Director of Programs
Child Abuse Council
One of the most important jobs we have as parents and grandparents is keeping our children safe. Each year, thousands of young children are killed or injured in car crashes. Proper use of car safety seats helps keep children safe.
The American Academy of Pediatrics and the National Highway Traffic Safety Administration have several helpful resources on their websites for families. The American Academy of Pediatrics (AAP) has a guide for
families that can be downloaded and printed from your computer. You can find that information by visiting www.aap.org/familycarseatguide.htm.
Additional resources (some fun, some educational) from the National Highway Traffic Safety Administration (NHTSA) can be found on their website by going to www.nhtsa.dot.gov. At that website you will find Play it Safe: My Traffic Safety Fun Site. This site is filled with fun pages, games and other good stuff for children. Another download from NHTSA is the Transportation Safety Tips for Children. There are 11 tips listed and available for download and printing. If you personally do not have a computer or have access to one, ask a family member, friend or neighbor to do this for you. The information is worth your time and could save a child's life.
The following information provides general guidelines for car safety seats:
Infants: Infants should ride rear-facing until they reach the highest weight or height allowed by the car safety seat manufacturer. At a minimum, children should ride rear-facing until they have reached at least their 1st birthday and weigh at least 20 pounds.
Toddlers/preschoolers: It is best for children to ride rear-facing as long as possible. When they have outgrown the seat rear-facing, they should use a forward-facing seat with a full harness as long as they fit.
School-aged children: Booster seats are for older children who have outgrown their forward-facing car safety seats. Children should stay in a booster seat until adult safety belts fit correctly. This is usually when a child reaches about 4'9" in height and is between 8 and 12 years old.
Older children: Children who have outgrown their booster seats should ride with a lap and shoulder seat belt in the back seat until 13 years of age.
As you know, all new cars come equipped with front air bags. When used with seat belts, air bags work very well to protect teenagers and adults. However, air bags can be very dangerous to children. If your
vehicle has a front passenger air bag, infants in rear-facing seats must ride in the back seat. Even in a relatively low-speed crash, the air bag can inflate, strike the car safety seat and cause serious brain and neck injury and even death.
Remember, you are the adult role model for your children and grandchildren so make sure you always wear your seat belt. Other important reminders include never leaving your child/grandchild alone in or around cars. And, always read and follow the car safety seat manufacturer's instructions. Also, be sure to follow the instructions in your vehicle owner's manual about using car safety seats. These important rules will help protect your precious cargo!
For more information about the Child Abuse Council's prevention and education programs, you can visit us at www.childabuseqc.org or contact me at pamh@childabuseqc.org.
Filed Under: Health & Wellness
Tags: Academy Of Pediatrics, American Academy Of Pediatrics, Booster Seat, Car Crashes, Car Safety Seat, Car Safety Seats, Car Seat Safety, Child Abuse Council, Dot Gov, Highway Traffic Safety, National Highway Traffic, National Highway Traffic Safety, National Highway Traffic Safety Administration, National Highway Traffic Safety Administration Nhtsa, Nhtsa, Parents And Grandparents, School Aged Children, Seat Manufacturer, Traffic Safety Administration, Transportation Safety Tips
Trackback URL: https://www.50pluslife.com/2010/05/05/car-seat-safety/trackback/