May 5, 2010
Publisher's Corner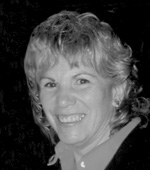 By Eloise Graham
May Greetings
Spring is finally here. April had some beautiful weather – hope May will follow suit!
May comes with many special days recognizing many special people. The first one is May Day, which just happens to be on May 1st. It had become the English custom to make baskets filled with flowers and maybe candy and leave them on the doorknobs of friends and neighbors. A person would sneak up to the door of a special friend or neighbor, leave the basket of goodies, and try to get away undetected.
The next special day is Mother's day. A day to recognize all mothers for everything they have done. Many poems and stories of gratitude have been written honoring "The Mother." Mothers are treated to quite an array of niceties on the second Sunday in May. Breakfast in bed (prepared by little hands under the watchful eye of Father) is a very common one. Eating out, flowers and telephone calls are other niceties given to Mother on this special day.
Many universities and some high schools have their graduation days in May. This is a milestone day for those that have studied hard and earned their degree. Another special day for recognizing special people.
I have a personal special recognition day for one of my daughters that will celebrate her special day on May the sixth. The rest of the family
celebrated in April, and I mentioned them last month.
The last of the May recognition days is Memorial Day. This day is set aside to recognize all of those special people that gave the ultimate for their country! We need to remember those that sacrificed for us.
As usual, I went to the wikipedia to study up on Memorial Day. I could totally fill this paper with facts about the history. But I decided to settle in on one thing that I had almost forgotten about. The poppy.
The idea of the poppy started with a poem by John McCrae titled "In Flanders Fields" It tells of the poppies that bloom and blow between the rows of crosses of a graveyard called "Flanders Fields." In 1915, Moira Michael wrote her own poem in response to "In Flanders Fields." It goes:
We cherish too, the Poppy red
That grows on fields where valor led.
It seems to signal to the skies
The blood of heroes never dies.
She had an idea that everyone should wear poppies on Memorial Day to honor those who had died. She was the first to wear one, and sold
poppies to her friends and co-workers with the money going to benefit servicemen in need. Later a Madam Guerin from France was visiting the United States and learned of this new custom started by Ms.Michael and when she returned to France, made artificial red poppies to raise money for war orphaned children and widowed women. This tradition spread to other countries. In 1921, the Franco-American Children's League sold poppies nationally to benefit war orphans of France and Belgium. The League disbanded a year later and Madam Guerin approached the VFW for help. Shortly before Memorial Day in 1922 the VFW became the first veterans' organization to nationally sell poppies. It was two years later that the VFW started their "Buddy" poppy program selling artificial poppies made by disabled veterans. In 1948 the US Post Office honored Ms Michael for her role in founding the National Poppy movement by issuing a three-cent red postage stamp with her likeness on it.
Enjoy the merry month of May and remember to recognize the special people in your life on their special day.
See you next month when June is bustin' out all over!
Filed Under: Community, History
Tags: Breakfast In Bed, Doorknobs, Eloise, Flanders Field, Flanders Fields, Friends And Neighbors, Graveyard, John Mccrae, Little Hands, May Day, Memorial Day, Niceties, Poppies, Poppy, Recognition Days, Second Sunday, Special Friend, Stories Of Gratitude, Watchful Eye, Wikipedia
Trackback URL: https://www.50pluslife.com/2010/05/05/publisher%e2%80%99s-corner-4/trackback/