May 5, 2010
Quad Cities – What a Wonderful Place to Live!!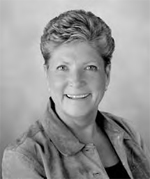 By Mary Schricker, SRES
Realtor
Ruhl&Ruhl Real Estate
Friendliness, quality of living, as well as housing opportunities are all reasons to call the Quad Cities your home.
On one recent spring day I was riding my bike on the Duck Creek Pathway and was once again reminded how lucky I was to live in the friendly environment of the Quad Cities. Nearly every person I passed initiated or responded with a hello or smile. I was pleased to see that the bike path was being enjoyed by so many walkers, canine lovers, and bicyclists. I'm sure it had something to do with the frigid, cold and confining winter. Although, as much as we might dislike winter (and my friends know how I feel about that), it is nice to live in a four season climate where we can be excited about the warm temps and budding foliage. Hospitality is not the only positive trait that the Quad City boasts. In Money Magazine's 2009 list of top 100 places to live, Bettendorf ranked 80th. Davenport also made the cut, ranking #16 nationally when it came to housing, as Money looked at communities that give home buyers the most bang for the buck!
While it is true that the Quad Cities did not totally escape the effects of the recent economic downturn, we certainly fared better than many other communities across the country. Since we never experienced the sharp rise is housing prices in the last decade, our decline in both average price and sales volume was somewhat softened. The good news is that our inventory of houses on the market has been reduced, and we have seen an increase in sales in both existing homes and new home starts.
Residential new construction in Scott County is off to a promising start. First quarter figures revealed that closed sales of both new houses, and new condos were up slightly over the same period in 2009, yielding an overall 13.5 % increase in unit sales. At the same time, pended new construction residential sales in the month of March more than doubled those of March 2009. House sales were particularly strong in the $175,000-$300,000 price range, where closed sales were up 60% from 2009. Meanwhile, sales of homes priced above $400,000 remained unchanged. Due to lack of inventory, no houses under the $175,000 level were recorded in the Multiple Listing Service. Lack of saleable inventory is also evident in other price ranges, as Scott County's new house inventory dropped 45% when compared to the 3/31/2009 inventory. Condo sales were also up when compared with 2009 sales in $300,000 and below.
Gains in Scott County new construction sales were offset by slumping numbers in Rock Island County in the first quarter. Only one new house sale was reported to the Multiple Listing Service during the period, while condo sales dropped 56%. The impact was a 55% reduction in closed sales for Rock Island County and a total drop of 2% in unit sales for the combined Scott-Rock Island County market. Overall inventory units dropped 40% in the last twelve months, from 271 to 164. In the critical price point below $225,000 – inventory also dropped 40%, from 100 to 60 units. Two story homes represented 50% of all the new house sales in the area, representing an upturn from the traditional percentage of about 38%.
While confidence on the part of builders and buyers has returned, any chance for a return to the new home sales numbers of 2006 will require more support from the lending and regulatory communities and an acknowledgement from developers and builders that our market will benefit greatly from more emphasis on entry level and move-up price points in residential new construction and this will feed a return to growth in our homebuilding industry.
In summary, housing opportunities in the Quad Cities are much better than many parts of the country. We will hopefully spend our spring months increasing our inventory for those who are experiencing lifestyle changes as well as those who have been sitting on the fence waiting to become home owners. Friendliness, quality of living, as well as housing opportunities are all reasons to call the Quad Cities your home.
Filed Under: Community, Finance
Tags: Bicyclists, Bike Path, Economic Downturn, Last Decade, Money Magazine, Month Of March, New Condos, New Construction, New Houses, Quad Cities, Quad City, Quarter Figures, Residential Sales, Riding My Bike, Ruhl, Sales Volume, Season Climate, Spring Day, Warm Temps, Wonderful Place
Trackback URL: https://www.50pluslife.com/2010/05/05/quad-cities-what-a-wonderful-place-to-live/trackback/