May 5, 2010
Surf's Up – Internet News
…. dedicated to providing information about the Internet.

More Free Stuff – Security Software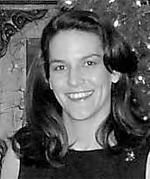 By Chris Cournoyer
e-mail: webmaster@ccx.net
Domain: www.ccx.net
Last month I shared some great software that can be downloaded for free to help you with anything you might need in your home office.
With identity theft continually on the rise, computer security is critical. If you don't have security software or if your security programs are outdated, its time to take action! This month, I share some free security downloads that will help keep your computer and data safe without
costing a dime!
First, a definition for a term that you might not be familiar with:
MALWARE. According toe Wikipedia.com, "Malware, short for malicious software, is software designed to infiltrate a computer system
without the owner's informed consent. The expression is a general term used by computer professionals to mean a variety of forms of hostile, intrusive, or annoying software or program code. The term 'computer virus' is sometimes used as a catch-all phrase to include all types of
malware, including true viruses."
Free Antivirus programs

Your computer's security is constantly being threatened by malware that is circulating through the Internet. To protect yourself against
malware, you must use antivirus software. One important note is that you should only run one antivirus program on your computer; running more than one will cause conflicts and significantly impact your computer's speed and overall performance. You also need to make sure you keep your antivirus programs updated, since virus definitions are always being enhanced. Most antivirus programs allow you to automatically update as they become available so you are always up-to-date.
• AVG AntiVirus: free.avg.com
• avast!: www.avast.com/
• Avira AntiVir Personal www.free-av.com/
• Microsoft Security Essentials: www.microsoft.com/security_essentials/
Free Firewalls

A good firewall will also help make your home computer more secure. Firewall programs essentially make your computer invisible to hackers that run programs that scan all over the Internet, seeking computers with weak or no security at all. Just like antivirus software, you shouldn't run multiple firewalls, as they will cause conflicts on your computer.
• Zone Alarm: www.zonealarm.com/
• Outpost Firewall: www.agnitum.com/products/outpost/
• PC Tools Firewall: www.pctools.com/firewall/
Free Anti-spyware software

Spyware and adware are not only annoying, but pose huge threats to your computer's security. Spyware tracks your Internet surfing and reports your interests and habits. Adware sits on your computer and feeds you ads. Both will slow down your machine.
You need security programs to keep spyware and adware off your computer. You also need other programs to get rid of any spyware and adware that can collect on your computer. You should actually use multiple anti-spyware programs because, unlike antivirus software and firewalls, they won't conflict.
• Ad-Aware: www.lavasoft.com/
• Spybot Search & Destroy: www.safer-networking.org/
• Microsoft Windows Defender:http://www.microsoft.com/windows/products/winfamily/defender/default.mspx
• SpywareBlaster: www.javacoolsoftware.com/sbdownload.html
Filed Under: Technology
Tags: Antivirus Program, Computer Professionals, Computer Security, Computer Virus, Cournoyer, Domain Www, E Mail, Free Antivirus Programs, Free Security, Great Software, Internet News, Mail Webmaster, Malicious Software, Microsoft Security, Security Essentials, Security Programs, Security Software, Term Computer, Virus Definitions, Wikipedia
Trackback URL: https://www.50pluslife.com/2010/05/05/surf%e2%80%99s-up-%e2%80%93-internet-news-8/trackback/