May 5, 2010
Your Social Security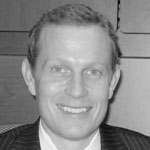 by Randoe Dice
Social Security District Manager, Davenport Iowa
A NEW "TWIST" IN THE LAW MAY HELP YOUR MOM
Mom has always been there to nurture and take care of you. Mother's Day is the perfect time to give back and look out for her. If she's having a hard time paying for her prescription drugs, tell her about the Medicare Prescription Drug Plan and the extra help available through Social Security.
If your mother, or any special woman in your life, is covered by Medicare and has limited income and resources, she may be eligible for extra help to pay her monthly premiums, annual deductibles, and prescription co-payments. The extra help is worth an average of $3,900 per year.
Perhaps you've looked into the Medicare Prescription Drug Plan for Mom before, and discovered that she did not qualify due to her income or resources. In 2010, the law has changed. As Chubby Checker will tell you, a new "twist" in the law makes it easier than ever to qualify for the extra help.
It's easy to figure out whether Mom is eligible for the extra help. To qualify, she must be receiving Medicare and:
• Have income limited to $16,245 for an individual or $21, 855 for a married couple living together. Even if her annual income is higher, she still may be able to get some help with monthly premiums, annual deductibles, and prescription co-payments. Some examples in which income may be higher include if she or her husband:
—Support other family members who live with them;
—Have earnings from work; or
—Live in Alaska or Hawaii; and
• Have resources limited to $12,510 for an individual or $25,010 for a married couple living together. Resources include such things as bank accounts, stocks and bonds. We do not count her house or car as resources.
Thanks to this a "twist" in the law, we no longer count any life insurance policy she has as a resource, and we no longer count as income any financial assistance she receives regularly from someone else to pay her household expenses like food, mortgage or rent, utilities or property taxes. Don't take our word for it, see Chubby Checker's rocking message at www.socialsecurity.gov/prescriptionhelp.
While you're there, you can fill out an easy-to-use online application for your mom at www.socialsecurity.gov/prescriptionhelp. To apply by phone or have an application mailed to you, call Social Security at 1-800-772-1213 (TTY 1-800-325-0778) and ask for the Application for Help with Medicare Prescription Drug Plan Costs (SSA-1020). Or go to the nearest Social Security office.
If you'd like to learn more about the Medicare prescription drug plans and special enrollment periods, visit www.medicare.gov or call 1-800-MEDICARE (1-800-633-4227; TTY 1-877-486-2048).
Maybe it's been a few years since Mom has taken to the dance floor to do The Twist. But saving an extra $3,900 a year on prescription drugs may cause her to jump up and dance. What better gift could you give her this Mother's Day?
PATTY DUKE SHOW FAMILY REUNITES TO PROMOTE SOCIAL SECURITY'S ONLINE SERVICES

Patty Duke is back — and this time she's brought the entire family. The cast of The Patty Duke Show reunited to create a series of public service announcements to promote Social Security's new online Medicare application and other services. You can view the new spots at www.socialsecurity.gov/medicareonly.
Patty Duke and her television family entertained American households on The Patty Duke Show in the 1960s. Now, they're telling families just how fast and easy it is to apply online for Medicare. It takes less than 10 minutes.
Even if you decide to wait until after you're age 65 to apply for retirement benefits, most people should start getting Medicare coverage at age 65. If you'd like to begin your Medicare coverage, you should apply
within four months of reaching age 65.
It's important to note that people who already receive Social Security retirement or disability benefits do not need to apply; they will be automatically enrolled in Medicare.
Why apply online? Because it's fast, easy, and convenient. You don't need an appointment and you can avoid waiting in traffic or in line.
If you're within four months of turning age 65 or older, what are you waiting for? As Patty Duke and her television family will tell you, it takes less than 10 minutes! Visit www.socialsecurity.gov and select the "Retirement/Medicare" link in the middle of the page.
And be sure to catch TV's most famous identical cousins and the whole family at www.socialsecurity.gov/medicareonly.
TENS OF THOUSANDS TO BENEFIT FROM FASTER DISABILITY APPLICATION PROCESS

Tens of thousands more people will benefit from a faster and more efficient process when applying for disability benefits, thanks to an expansion in Social Security's Compassionate Allowances.
Compassionate Allowances are a way of quickly identifying diseases and other medical conditions that clearly qualify for Social Security and Supplemental Security Income (SSI) disability benefits — allowing for faster decisions in the most obvious cases.
Michael J. Astrue, Commissioner of Social Security, announced 38 more conditions that are being added to the Compassionate Allowances list. This expands the original list of 50 conditions (25 rare diseases and 25 cancers) that was announced in October 2008. The new conditions range from adult brain disorders to rare diseases that primarily affect children.
"The addition of these new conditions expands the scope of Compassionate Allowances to a broader subgroup of conditions like early-onset Alzheimer's disease," Commissioner Astrue said. "The expansion we are announcing today means tens of thousands of Americans with devastating disabilities will now get approved for benefits in a matter of days rather than months and years."
In developing the expanded list of conditions, Social Security held public hearings and worked closely with the National Institutes of Health, the Alzheimer's Association, the National Organization for Rare Disorders (NORD), and other groups.
"The diagnosis of Alzheimer's indicates significant cognitive impairment that interferes with daily living activities, including the ability to work," said Harry Johns, President and CEO of the Alzheimer's Association. "Now, individuals who are dealing with the enormous challenges of Alzheimer's won't also have to endure the financial and emotional toll of a long disability decision process."
"This truly innovative program will provide invaluable assistance and support to patients and families coping with severely disabling rare diseases," said Peter L. Saltonstall, President and CEO of the National Organization for Rare Disorders (NORD). "On behalf of those patients and families, I want to thank Commissioner Astrue and his enthusiastic team for creating and now expanding a program that will have a direct impact on the quality of life of thousands of individuals."
"We will continue to hold hearings and look for other diseases and conditions that can be added to our list of Compassionate Allowances," said Commissioner Astrue. "There can be no higher priority than getting disability benefits quickly to those Americans with these severe and life-threatening conditions."
To learn more, and to see a complete list of the 38 new conditions, read the press release at www.socialsecurity.gov/pressoffice/pr/cal021110-pr.html.
For a complete list of the 88 Compassionate Allowance conditions, visit www.socialsecurity.gov/compassionateallowances.
SAVE ON A RAINY DAY
You've heard the saying before: save for a rainy day. We'd like to suggest you save on a rainy day. Just as April's showers bring May's flowers, your savings today can help make your retirement savings
flourish in the future.
According to a recent survey by the Employee Benefit Research Institute, 43 percent of Americans have saved less than $10,000 for retirement; 27 percent have saved less than $1,000.
If you haven't started already, now is the time to begin saving for your retirement — no matter what your age. If retirement is near, you'll want to jump into the fast lane right away. If you're younger and retirement seems a lifetime away, it's still in your best interest to begin saving now, as compound interest will work to your advantage. Investors and financial advisors agree that saving when you're young will make a world of difference when the time comes to draw on your retirement savings.
Don't take our word for it. You can check out the numbers yourself. A great place to start figuring out how much you will need for retirement is to learn how much you could expect from Social Security. You can do that in minutes with Social Security's online Retirement Estimator.
The Retirement Estimator offers an instant and personalized estimate of your future retirement benefits based on your earnings record. Try it out at www.socialsecurity.gov/estimator.
We encourage saving for retirement, but there are reasons to save for every stage of life. A great place to go for help is www.mymoney.gov. MyMoney.gov is the U.S. government's website dedicated to teaching Americans the basics about financial education. Whether you are planning to buy a home, balancing your checkbook, or investing in your 401(k) plan, the resources on www.MyMoney.gov can help you do it better. Throughout the site, you will find important information from 20 federal agencies government wide.
Another excellent resource is the Ballpark Estimator at www.choosetosave.org/ballpark. This online tool takes complicated issues, like projected Social Security benefits and earnings assumptions on savings, and turns them into language and mathematics that are easy to understand.
These online resources are a great way to spend a rainy day. And if you're hungry for more, dive into a wealth of further information at www.socialsecurity.gov.
Filed Under: Finance, Retirement
Tags: Bank Accounts, Chubby Checker, Davenport Iowa, Deductibles, Earnings, Family Members, Financial Assistance, Hard Time, Life Insurance Policy, Married Couple, Medicare, Medicare Prescription Drug, Medicare Prescription Drug Plan, New Twist, Perfect Time, Premiums, Prescription Drug Plan, Prescription Drugs, Social Security, Stocks And Bonds
Trackback URL: https://www.50pluslife.com/2010/05/05/your-social-security-19/trackback/