June 1, 2010
DISABILITY BENEFITS ARE NOT JUST FOR GROWN-UPS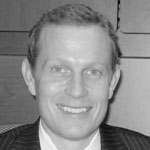 by Randoe Dice
Social Security District Manager, Davenport Iowa
When you hear about disability benefits, you probably think about adults. But disability benefits are not just for grown-ups. In some cases, children can receive benefits too.
If your child who lives with you has a disability, and you also have limited income and resources, your child may be able to receive Supplemental Security Income (SSI) disability benefits. SSI is another program run by Social Security. SSI is a needs-based program funded through general tax revenues.
To qualify for SSI, your child must meet the following requirements:
Under age 18
Not be working and earning more than $1,000 a month in 2010. (This earnings amount changes every year.) If he or she is working and earning that much money, we will determine that your child is not disabled.
Have a physical or mental condition (or a combination of conditions) those results in "marked and severe functional limitations." This means that the condition(s) must very seriously limit your child's activities.
Have a condition that has lasted, or is expected to last, at least 12 months, or is expected to result in death.
Once your child reaches age 18, SSI disability benefits might still be payable as an adult. Also, an adult who was disabled before reaching age 22 might be eligible for Social Security benefits as a "disabled adult child." For a disabled adult to become entitled to this "child" benefit, one of his or her parents:
Must be receiving Social Security retirement or disability benefits; or
Must be deceased and have worked long enough to be covered under Social Security.
Are you ready to get started with an application for your child? The best way to begin is by checking out the Disability Starter Kit at www.socialsecurity.gov/applyfordisability.
You can apply for Social Security or SSI payments for your child by calling Social Security toll-free at 1-800-772-1213 (TTY 1-800-325-0778) or by visiting your local Social Security office. If you are applying for SSI payments for your child, you should have his or her Social Security number and birth certificate with you when you apply. We also will ask you for your Social Security number. Learn more by reading Social Security's online publication, Benefits For Children With Disabilities, at www.socialsecurity.gov/pubs/10026.html.
PEOPLE AGREE: APPLYING FOR MEDICARE ONLINE IS QUICK AND EASY
We've been telling people how quick and easy it is to apply for Medicare benefits online — even if you're not ready to apply for retirement benefits. And our celebrity spokespeople — the television family of The Patty Duke Show — have been spreading the word in a series of public service announcements. Reunite with television's favorite identical cousins, and the whole family, at www.socialsecurity.gov/medicareonly.
But perhaps the best advocates we have for the online Medicare application are the people who are using the application and discovering that it really does take less than 10 minutes. Just ask your average John.
John from Wisconsin told us, "filing for Medicare online was simple and I couldn't believe what little time it took to complete."
John from Indiana said, "This month I filed for Medicare at www.socialsecurity.gov. Filing online took less than five minutes from start to finish. Finding the place to start my application, answering its simple questions, and submitting my claim was an easy process. I will recommend using Social Security Online to others who want to apply for Medicare."
You don't have to be named John to appreciate the application. Kim of Wisconsin said, "I am so impressed with your website. It was possibly the easiest website I have ever navigated. I had put this off for a few months thinking it would be difficult with it being the federal government, but I am stunned and amazed at how quick and easy this really was."
Even if you decide to wait until after you're age 65 to apply for retirement benefits, most people should apply for Medicare coverage at age 65. If you'd like to begin your Medicare coverage, you should apply within four months of reaching age 65.
It's important to note that people who already receive Social Security retirement or disability benefits do not need to apply for Medicare; they will be automatically enrolled.
If you're within four months of age 65 or older, you can apply right now. Visit www.socialsecurity.gov and select the "Retirement/Medicare" link in the middle of the page.
Go online to apply for Medicare benefits, even if you're not ready to retire. It takes less than 10 minutes!
STUDENTS: READY FOR YOUR SUMMERTIME JOB?
Summer is right around the corner. Now is the time to plan for that summer job you really want. Whether you find the perfect outdoor job at a summer camp or as a golf caddy, or you get to practice your people skills in retail, fast food, or an amusement park, one thing's for sure: nothing's better than having fun this summer while earning a few extra dollars.
No matter how cool the job may be, make sure to look at the tax deductions when your first pay check is issued. Some of the taxes you're paying as an employee will help you quality for Social Security benefits later.
To learn more about your Social Security number or how you earn credits for Social Security coverage, visit us at www.socialsecurity.gov/pubs/10072.html.
Here's another important thing to know as you go out to find summer employment: your Social Security number. Knowing your Social Security number is important as you enter the workforce. Treat your number as confidential information and keep it protected. Memorize your number and do not carry your Social Security card with you unless you need to show it to your employer. Keep it in a safe place with your other important papers.
If your employer wants to see your card and you don't know where it is, it's easy to apply for a new one. Simply complete an Application For a Social Security Card (Form SS-5) and show us original documents proving your U.S. citizenship or immigration status, age, and identity. The online application includes examples of documents you may need; you can find the application at www.socialsecurity.gov/online/ss-5.pdf. Then, take or mail your completed application and documents to your local Social Security office. We will mail your Social Security card to you.
If your card is lost or stolen, you can apply for a replacement for free. However, you are limited to three replacement cards in a year and 10 during your lifetime.
Whether you find a job filing paperwork or cooking burgers, have fun this summer as you work and save for your future.
QUESTIONS AND ANSWERS
Question:
Why is there a five-month waiting period for Social Security disability benefits?
Answer:
By law, Social Security disability benefits can be paid only after a worker has been disabled continuously throughout a period of five full calendar months. The first benefit paid is for the sixth month of
disability and is paid in the seventh month. This waiting period ensures that we pay benefits only to persons with long-term disabilities and avoid duplicating other income protection plans (such as employer sick-pay plans) during the early months of disability. To learn more, read our online publication, Disability Benefits at www.socialsecurity.gov/pubs/10029.html.
Question:
I just found out I qualify for Supplemental Security Income (SSI). How much will I receive in SSI benefits?
Answer:
SSI is a needs-based program. The benefit amount depends, in part, on other income and resources you might have. The maximum federal SSI payment nationwide throughout 2010 for an eligible individual is $674 a month, and for an eligible couple is $1,011 a month. The amount of your SSI benefit also depends, in part, on where you live. Some states add money to the federal payment. Learn more by visiting our library of SSI publications at www.socialsecurity.gov/pubs/index.html#SSI.
Question:
I get Supplemental Security Income (SSI) benefits. I plan to move to a new apartment this summer, but I have direct deposit. Do I still need to notify Social Security of my new address?
Answer:
Yes. Even though you have direct deposit, we may still need to contact you by mail. Someone who receives SSI needs to report any change in living arrangements, income, or resources by calling our toll-free number, 1-800-772-1213 (TTY 1-800-325-0778), or by visiting a local office within 10 days after the month the change occurs. If you call, you can speak to a representative from 7 a.m. to 7 p.m. on business days. If you don't notify us in a timely manner, you could end up receiving an incorrect payment and have to pay it back. To learn more about SSI and reporting responsibilities, read our online fact sheet, What You Need To Know When You Get Supplemental Security Income (SSI) at www.socialsecurity.gov/pubs/11011.html.
Question:
What happens to my Medicare coverage if my Social Security benefits stop because I go to jail?
Answer:
If you were getting Medicare and monthly Social Security benefits before you went to jail, your benefits will stop but your hospital insurance (Part A) coverage will continue. To keep your medical insurance (Part B) coverage, you must pay the premiums. If your coverage ends while you are in jail because you did not pay your Medicare premiums, you will be able to enroll again during the next General Enrollment Period (January through March of each year). Your coverage will start again in July of the year you reenroll. If you do reenroll, you will be responsible for any unpaid past-due premiums and your ongoing premium may be higher.
Filed Under: Finance, Retirement
Tags: 12 Months, Adult Child, Age 18, Child Benefit, Davenport Iowa, Earnings, Functional Limitations, Grown Ups, Retirement Benefits, Social Security, Social Security Benefits, Social Security Retirement, Social Security Ssi, Ssi Benefits, Ssi Disability Benefits, Ssi Payments, Starter Kit, Supplemental Security Income, Supplemental Security Income Ssi, Tax Revenues, Ups, Www Socialsecurity Gov
Trackback URL: https://www.50pluslife.com/2010/06/01/1332/trackback/