June 1, 2010
Healthy Dads are Happy Dads – Father's Day 2010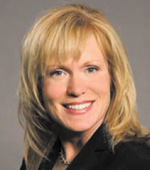 By Dawn Blockinger, R.D., L.D.N.
Hy-Vee Registered Dietician, Moline, IL Hy-Vee store
309.757.1085
E-Mail: dblocklinger@hy-vee.com
Grilling can be a much healthier option….
Father's Day is a day honoring Dads everywhere, celebrated on the third Sunday of June in 52 of the world's countries and dating back to 1910. Father's Day typically involves gift-giving, special dinners and special family-oriented activities. This year help Dad, along with the entire family, have a healthy and happy Father's Day.
Healthy Grilling – No need to heat up the kitchen!
Keep the temperature down inside and move the cooking outside. Grilling can be a much healthier option; here are a couple tips:
Trim the Fat -This will not only help save some calories and shave the fat, but it will result in fewer flare-ups and will help reduce charred meat resulting in a healthy and delicious Father's Day meal. You may want to try grilled turkey or chicken burgers or brats where the fat has been trimmed for you.
Portion Down – choose smaller cuts of meats; consider kabobs or 3-ounce portions of meat, which will also cook faster on the grill.
Try Grilled Fish –Grilling fish and seafood is a way to cut the calories and include those Omega 3 Fatty Acids, known to protect the heart. Grill scallops and shrimp on skewers. Choose fish steaks and leave the skin on while grilling which will help prevent the fish from falling apart. Salmon, halibut, red snapper, and ahi tuna all work well for grilling.
Skimp Dessert, Not Skip Dessert –
Dads love desserts! So keep the dessert; just reduce the fat, calories and excess sugar.
Try grilling dessert. Angel food cake grills well and very quickly. The smell of grilled Angel food cake will remind you of toasted marshmallows. Try adding the recipe below to your grilled angel food cake slice.
Additionally, when cutting back on calories, most recipes can handle
cutting back on the oil or shortening by one-third, helping to reduce both the fat and calories in dad's favorite dessert.
Dawn Blocklinger, RD, LDN is a Registered Dietitian for Hy-Vee, Inc. and is a member of the American Dietetic Association. dblocklinger@hy-vee.com
The information is not intended as medical advice. Please consult a medical professional for individual advice.
__________
Grilled Pineapple Stacks
with Blueberry & Coconut Cream
All you need:
1/4 cup fat-free sour cream
1 tbsp Hy-Vee honey
1/2 tsp imitation coconut extract
1 cup Hy-Vee fat-free or regular frozen whipped topping, thawed
8 slices fresh pineapple, 3/4-inch thick
1 cup fresh blueberries, divided
1/2 cup Hy-Vee sweetened coconut flakes, toasted, divided, optional
All you do:
1. Coat grill rack with nonstick cooking spray. Preheat grill to medium (300°F to 350°F).
2. Prepare coconut cream. In a medium bowl combine sour cream, honey and coconut extract; mix well. Gently stir in whipped topping; cover and chill.
3. Meanwhile, grill pineapple slices, covered, 5 to 7 minutes per side or until slightly softened and lightly charred. Remove from grill and cool slightly.
4. Place two pineapple slices on each of 4 plates. Top each with 1/4 cup blueberries and 1/4 cup coconut cream, sprinkle with coconut flakes (if desired) and serve.
Filed Under: Health & Wellness
Tags: 3 Fatty Acids, Angel Food Cake, Brats, Cake Slice, Chicken Burgers, Couple Tips, E Mail, Excess Sugar, Fish And Seafood, Fish Steaks, Flare Ups, Grilled Fish, Grilled Turkey, Halibut, Kabobs, Omega 3 Fatty Acids, Oriented Activities, Red Snapper, Salmon Halibut, Toasted Marshmallows
Trackback URL: https://www.50pluslife.com/2010/06/01/healthy-dads-are-happy-dads-%e2%80%93-father%e2%80%99s-day-2010/trackback/