June 1, 2010
It's A New Day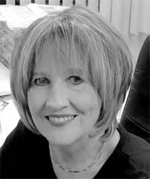 By Betty Sands
HOMZ Management Corp.
Today we hear a lot about facelifts and plastic surgery and all kinds of ways to improve the way we look. It is a bit costly; the results are magnificent in most cases and takes away years and years from our appearance.
So today, we did a facelift to a senior building that has added to its beauty and the results are magnificent!
The Edgewater on Third had much to work with, already a beauty. We added some effective colors and did some needed sculpting of walls.
Edgewater on Third is so proud of its new look that we want everyone to come and see.
We have computer stations in the community room to keep track of emails from family and friends. There is a library slowly filling with good books. Of course we have big screen TV's for movies and sports events; one in each room for even more variety.
The grounds makeover is stunning! We lifted and shaped and added lots of color to make the best improvements yet. A bright green gazebo with stylish new furniture and a ceiling fan outside!! There is a small walking path to keep us all in good shape and lots of benches to sit and enjoy the summer. And with bright green awnings all the way around the building, you can't miss us.
We cut out the old parking lot and added more spaces to stretch out the lines and broaden its use.
We are all so happy that we are having a party to show everyone our new magnificent look. You can come to Edgewater on Third on June 10 at 1:00, and we will tell you all about the facelift. We even have a slide show of the before and after that you will love. We are planning to raise the flag and hear speakers from Housing and Urban Development (HUD), the City of Davenport and more. We will have tours to show you the apartments and the great river views. We have refreshments and lots of great folks to talk with.
Mark your calendar and plan to attend so we can show you the great new look and tell you how you can apply to live in our great "new" building.
If you are 62 or over and want more information about Edgewater, call me at 359-1075 and I will be happy to tell you all about it.
See you on June 10.
Filed Under: Retirement
Tags: Awnings, Big Screen Tv, Ceiling Fan, City Of Davenport, Computer Stations, Edgewater, Facelift, Facelifts, Family And Friends, Gazebo, Good Books, Good Shape, Having A Party, Homz, Housing And Urban Development, Management Corp, New Furniture, Refreshments, Sculpting, Sports Events
Trackback URL: https://www.50pluslife.com/2010/06/01/it%e2%80%99s-a-new-day/trackback/