June 1, 2010
Publisher's Corner – June is Bustin' Out All Over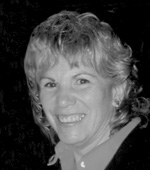 By Eloise Graham
As a youth, I thought it my duty to run around the house singing this Rodgers & Hammerstein classic at the top of my lungs! I would do this all day on June 1. Drove my parents crazy. My mother knew then that I was no Beverly Sills, but that didn't deter me from belting out that lively song. The song is from "Carousel", just one of the many musicals that they collaborated on.
They created many popular musicals for Broadway. Their work embodied the "golden age" of the Broadway musicals. Richard Rodgers (1902 – 1979) composed the music and Oscar Hammerstein II (1898 -1960) added the lyrics. Their five most popular shows, Oklahoma!, South Pacific, Carousel, The King and I and The Sound of Music produced many awards. These shows, along with the film versions, garnered thirty-four Tony Awards, fifteen Academy Awards, the Pulitzer Prize and two Grammys.
Rodgers had enjoyed success for two decades as a partner with Lorenz Hart. They had many Broadway hits that included A Connecticut Yankee, Babes in Arms, The Boys From Syracuse, Pal Joey and By Jupiter, as well as many successful film projects.
Hammerstein co-wrote with Rudolf Friml the 1924 operetta Rose Marie. He worked with Sigmund Romberg on the operettas The Desert Song and The New Moon. He then worked with Jerome Kern on the
musical Show Boat.
Both Rodgers and Hammerstein had independently thought of making a musical based on a stage play by Lynn Riggs called Green Grow the Lilacs. That was the birth of Oklahoma! The rest is musical history.
Filed Under: History
Tags: Babes In Arms, Beverly Sills, Boys From Syracuse, Broadway Hits, Broadway Musicals, Connecticut Yankee, Desert Song, Film Versions, Green Grow The Lilacs, Lively Song, Lorenz Hart, Lynn Riggs, New Moon, Oscar Hammerstein Ii, Pal Joey, Pulitzer Prize, Rodgers And Hammerstein, Rodgers Hammerstein, Sigmund Romberg, Top Of My Lungs
Trackback URL: https://www.50pluslife.com/2010/06/01/publisher%e2%80%99s-corner-june-is-bustin%e2%80%99-out-all-over/trackback/