June 1, 2010
Summer, Water, Lakes, Rivers, Pools, and all the Fun We Can Have, But Always Beware of the Dangers as Well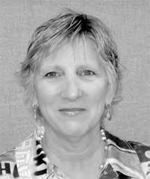 By Kathryn Graver
Community Education Coordinator
Child Abuse Council
As we move into the heat of the summer and your children and grandchildren want to spend time cooling off at the closest watering hole, please remember to supervise and get water wise. By doing this you can save the life of a child.
Children throughout our area love to spend time in swimming pools, lakes, rivers, and even the "kiddie" pool. Just don't forget that children are quick and curious and should be supervised at all time when in and around water. Do not rely on older or bigger children to supervise children when visiting these watering holes.
Maybe you cannot go to the pool to supervise, but please always send a responsible adult to do this job. Swimming lessons will not make a child "drown proof." Even good swimmers can drown. Young children sometimes wear flotation devices but this does not replace an adult supervising the children. If the flotation device is relied on by the children, and something goes wrong with the device who is there to save or help this child.
It is helpful to learn CPR and keep your phone or keep emergency numbers handy in case you would need help. And remember to never think that the shallow end is any safer then the deep end since it only takes 2 inches of water for a small child to drown. Always keep the very young at arms reach. Always empty the backyard kiddie pool after each use. They can be tempting when no one is around.
Now is the time to be talking with your grandchildren and children as the season approaches about the safety issues related to the pool, river, or lakes. This would be a good time before the first ask, "Can I go to the pool today"? comes up. Sitting the children down and reminding them to never go to a pool that is not supervised by an adult, do not go into the river alone, or walk into the lake without someone there to supervise. If there are very small children, be sure that the door to the yard where the water is stays locked, the ladders or steps to the pool are taken down after use and that the child is never left alone.
How many times have you just left the room for a minute and you find out what a child can get into, it is that quick for drowning as well. Educating the child and the adult about the importance of water safety and supervision could prevent this from happening.
For more information on Water Safety visit www.state.il.us/dcfs or www.preventchildabuseillinois.org.
For more information about the Child Abuse Council's prevention and education programs, you can visit us at www.childabuseqc.org or contact me at kathyg@childabuseqc.org.
Filed Under: Community, Health & Wellness
Tags: Child Abuse Council, Community Education Coordinator, Emergency Numbers, Flotation Devices, Good Time, Grandchildren, Heat Of The Summer, Kiddie Pool, Pool River, Proof, Responsible Adult, Rivers, Safety Issues, Summer Water, Swimmers, Swimming Lessons, Swimming Pools, Water Lakes, Watering Hole, Watering Holes
Trackback URL: https://www.50pluslife.com/2010/06/01/summer-water-lakes-rivers-pools-and-all-the-fun-we-can-have-but-always-beware-of-the-dangers-as-well/trackback/