June 1, 2010
The Tax Man Cometh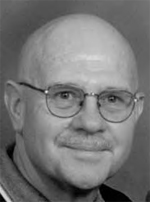 By Richard J. Schillig, CLU, ChFC, LUTCF
Independent Insurance and Financial Advisor
Here are some ways that state governments are considering generating additional fees and revenues…
A CNN article that came across my screen recently really caught my attention. You may go on- line and replay this disturbing article of May 4th. The article reviewed alternate forms of taxation or fees being considered to generate additional revenue. I don't know how many of these proposals have been implemented but I thought this article was very interesting and alarming too. Here are some ways that state governments are considering generating additional fees and revenues….
Nebraska – is considering placing a sales tax on Internet dating services. If you are searching for a soul mate – don't go to Nebraska to find a date – they may charge you for it.
Tennessee – proposing a sales tax on complimentary continental breakfasts – you know those are the one's offered at hotels – bagel, toast, cereal – continental breakfast….
West Virginia – considering a .05 tax of fee on grocery plastic bags
Wyoming – one of the leading states in generating wind power with those huge windmills, Iowa is becoming one of those states too. Note the huge wind towers we see off I-80 near Geneseo. Wyoming want to place a $1 tax or fee per mega wat
Michigan & Nebraska – considering extending sales tax on personal grooming services – hair cut and personal grooming services. We hear a lot about tanning bed and tanning services taxes.
Maine – going after children's entertainment – a bill proposing a 5% state tax on a slew of things including comedians, clowns, jugglers, ventriloquists, petting zoos, paintball and even haunted hay rides. This proposal will be voted on this summer and effective for Jan 2011.
Kentucky – the southern state is looking to raise $350 – $400 million a year by taxing high end services such as limousine and hot air balloon rides, golf green fees, private land scaping, armored car services and
professional laundry services.
Michigan – tax on petgrooming – not just to fido – but just the cost of keeping pets that's on this state's radar. Further consideration is for plumbing, fur storage, beauty salons, funeral services, diaper services, messages, bowling, coin-operated video games, meat slaughtering, movie tickets
Missouri – considering a tax on yoga. Yoga is currently classified as a recreational service in Missouri and is taxed along with athletic events like Cardinal games and fitness club memberships.
Folks a whole slew of other odd services are in the running for additional tax or fees. These include such things as scooter and motorcycle repair, shoe shines, reflexology, massages, tree trimming, taxidermy, fur storage, detective services, garment alterations, dance studios and armored care services, gun or camera repairs.
What's the point of all this? The point of all this is – extra fees or taxes – reduces income.
We are continuing our Roth Revolution workshop over the next several weeks. Income from Roth IRA is not taxable income. I am not telling you to convert to a Roth IRA. Roth Conversions may not be good for everybody but may be very appropriate for some persons. Income from Roth IRAs is not taxable income. I am suggesting you acquire
information to determine if the special Roth Conversion provisions of 2010 may be helpful in your planning. Note our enclosed ad for workshop time & dates. I promise you this information will be very helpful in your planning. Looking forward to hearing from you.
Filed Under: Finance
Tags: Alternate Forms, Clu Chfc, Cnn, Cnn Article, Continental Breakfasts, Grooming Services, Hot Air Balloon, Independent Insurance, Internet Dating Services, Jugglers, Lutcf, Michigan Nebraska, Petting Zoos, S Entertainment, Schillig, Soul Mate, State Governments, Tanning Services, Tax Man, Wind Towers
Trackback URL: https://www.50pluslife.com/2010/06/01/the-tax-man-cometh/trackback/