July 5, 2010
A World with More Birthdays!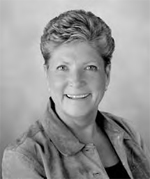 By Mary Schricker, SRES
Realtor
Ruhl&Ruhl Real Estate
Cancer is a group of diseases characterized by uncontrolled growth and spread of abnormal cells. Some of the earliest evidence of cancer is found among fossilized bone tumors in human mummies in ancient Egypt. The word cancer came from Hippocrates (460-370 B.C.), a Greek physician and father of medicine. Hippocrates used the Greek words, carcinos and carcinoma to describe tumors, thus calling cancer "karkinos". The Roman physician, Celsus (28-50 B.C.), later translated the Greek term into cancer.
I cannot remember when I was first aware of "cancer". I do know that during my childhood years no one close to me was diagnosed or died from the disease, and yet there certainly was an ominous feeling associated with the word "cancer". As I grew into adulthood and my social circles broadened I heard stories of people who had succumbed to some form of cancer. Hardly ever do I remember hearing about someone who had survived. Fortunately that scenario has changed for many. According to the American Cancer Society, there are more than 11 million cancer survivors in the United States to date.
My first real encounter with the disease came in 1994 when a colleague of mine at West High School was diagnosed with Non-Hodgkins Lymphoma. Becky Christy and I, both new to the Language Arts program at West, barely knew each other when the school year began. As we faced new teaching challenges with mostly freshman classes we formed a bond that evolved into a lasting friendship. After Becky's initial diagnosis and treatment, she was confident that she was on the road to full recovery. But in fall of that year her cancer symptoms resurfaced. This time the news was less palatable, and the odds of survival grim. It appeared that her only real choice was total body irradiation, additional chemo, and a bone marrow transplant. All five of Becky's siblings were tested, but none proved to be a match. After months of searching and praying, an unrelated bone marrow match was located and plans for a transplant were set into motion. Becky's match was Teena Gilbert, a recent University of Connecticut graduate, who, while walking across campus decided to sign up for the Bone Marrow Registry. The months following Becky's re-diagnosis were tenuous and harrowing for family and friends. Fortunately for Becky, her family, the medical professionals, and all of us who knew her, hers is a story with a happy ending.
It has been 14 years in April since Becky's successful bone marrow transplant and full recovery. She was, without a doubt, one of the lucky ones. Becky, accompanied by her husband Mark, recently had the opportunity to speak at the 30th Birthday Celebration of the University of Iowa's Blood and Marrow Transplantation Program. In her words:
"To many, 14 is just a number, but to me it represents so much more. Just in my family of 5 it translates into 70 birthdays. I feel so blessed to have survived to see my children grow into adulthood. These years have meant so many celebrations. In 2008-09 Mark and I attended 11 weddings, including those of our older two children. However, it's not just the grand occasions, but the little things. Fourteen years has equaled over 5000 mornings, and since one of them was the morning of my retirement from full-time teaching, my mornings are just getting better and better. It was a bold move when they began these transplants so many years ago. I often reflect on those who came before me."
On May 27th Becky also traveled to Washington DC to attend the Legislative Day for the National Bone Marrow Program. There, Becky and Teena were among a group of patients and donors who met with select legislators and medical professionals to encourage reauthorization and funding for the Stem Cell and Therapeutic & Research Act of 2005. Becky said, aside from the fact that it saved my life, "two things made the bill easy to "sell".
1. It's not experimental; it's been proven to work and saves lives.
2. It is not just publicly funded – individuals and companies alike donate to this program.
Although I might not have been affected by cancer deaths as a child, and was fortunate enough to witness my friends' total recovery from cancer, I have since encountered numerous friends and colleagues whose lives have been forever changed by the potentially devastating disease.
As a realtor I spend many hours talking with and getting to know my clients, many of whom have been touched by cancer. Some are survivors, and some have just recently been diagnosed. It has, without a doubt raised my awareness of the effects this disease has on individuals, their families and society as a whole. I urge all of you who are reading this to join the more than 3 million American Cancer Society volunteers across the country who are working to create a world with more birthdays – where cancer never steals another year from anyone's life. Every day these volunteers are saving lives by helping people stay well, helping people get well, by finding cures, and by fighting back.
• Cancer is the 2nd most common cause of death in the United States, with heart disease being #1.
• More than 569,490 (1500 a day) Americans are expected to die of cancer in 2010
• 1,529,560 new cases of cancer are expected to be diagnosed in 2010
• The overall cost of cancer in 2010 is expected to reach $263.8 billion.
Filed Under: Community, Health & Wellness, Personal Growth
Tags: Abnormal Cells, American Cancer Society, Bone Marrow Transplant, Bone Tumors, Cancer Survivors, Cancer Symptoms, Father Of Medicine, Father Of Medicine Hippocrates, Fossilized Bone, Freshman Classes, Greek Physician, Greek Term, Human Mummies, Initial Diagnosis, Language Arts Program, Non Hodgkins Lymphoma, Roman Physician, Social Circles, Total Body Irradiation, Word Cancer
Trackback URL: https://www.50pluslife.com/2010/07/05/a-world-with-more-birthdays/trackback/