July 5, 2010
My Great Fishing Story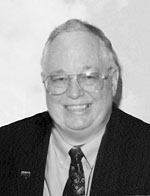 By Russ Myers
Late February this year I decided to take the ultimate fishing trip to Branson, Missouri and Table Rock Lake. I asked our friends, Tom and Diane Taylor if they would like to go with us in late April? They agreed, and I made the arrangements with a nationally famous bass fisherman, Jackie Davis. It was expensive, but getting Jackie Davis meant we were for certain going to catch bass and most likely large ones.
Tom had agreed to drive our van, so I would not have to worry about running off the road and other more sensible reasons. After an 11 hour drive we pulled into our Condo parking lot, tired, grouchy and ready for some good food. Guess what? It's Sunday and only Pizza Hut is open and really busy. We went to the local Walmart first to load up on goodies, coffee, etc.
We had a call from Jackie Davis, so I called him back, and he wanted to pick us up at our door at 6:30 A.M. Yep, it was going to be a lot of fun. I forgot to mention that BEFORE, and all the way down to Branson, all I heard from Donna and Tom and Diane was. "Why can't we keep all these fish you are going to catch?" You see, Jackie, being a professional fisherman, is a catch and release fisherman. As he tells it, that is so other people have fish to catch!
Tom, Jackie and I were on the lake and had our first nice size bass by 7 A.M. Tom's second fish was nearly 5 pounds, and he was aglow with happiness, saying, "I'm not complaining anymore about keeping the fish…this is great!" Over the two days we fished with Jackie we caught and released hundreds of nice bass. It was a great trip and one I would suggest to anyone who really wants to catch some nice bass. Of course, the real reason was Jackie Davis and his fully supplied bass boat with lots of fishing poles and different lures so we would catch lots of bass.
Pictured in this article is Tom and his big bass and Jackie Davis holding two giant bass. You don't see me with big bass because I was sitting down all the time and caught a lot of nice size bass, but Tom was so buy catching fish he did not get a good picture of me. Call Jackie Davis at Davis Brothers Guiding Service (417) 818-8602. You will be very happy you did!


Filed Under: Community
Tags: Bass Boat, Bass Fisherman, Big Bass, Branson Missouri, Catch And Release, Diane Taylor, Fishing Poles, Fishing Trip, Great Trip, Grouchy, Jackie Davis, Nice Size, Pizza Hut, Professional Fisherman, Release Fisherman, Russ Myers, Size Bass, Table Rock Lake, Tom Taylor, Ultimate Fishing, Walmart
Trackback URL: https://www.50pluslife.com/2010/07/05/my-great-fishing-story/trackback/