July 5, 2010
National Parents' Day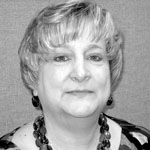 By Pam Haumann
Director of Programs
Child Abuse Council
Did you know that National Parents' Day will be observed on Sunday, July 25, 2010? Parents' Day is a relatively new holiday that started with the Clinton Administration in 1994 when it was unanimously approved by Congress to be recognized the fourth Sunday in July. Similar to both Mother's Day and Father's Day, Parents' Day is a day for "recognizing, uplifting and supporting the role of parents (and, I add grandparents) in the rearing of children."
For parents and grandparents, this is the day to continue to unconditionally love your children (and grandchildren) and positively impact them in their development, no matter their age!
If as a parent or grandparent, you are challenged to think of the many ways you can positively impact your children/grandchildren, now is a good time to learn more about the Search Institute. For 50 years, the Search Institute of Minneapolis, MN, has been researching what it takes to help kids succeed. Their mission is simply stated as "to create a world where all young people are valued and thrive." Their extensive research in youth development, resiliency and prevention has led them to the creation of the "40 Developmental Assets" as a beginning to create that world. The Developmental Assets are considered the building blocks for raising healthy children and youth. They represent the relationships, opportunities and personal qualities that young people need to avoid risks and to thrive. The Developmental Assets address the needs of children/youth from birth – 18. There is a list of 40 positive values, experiences and qualities that help kids succeed at home, at school, and in the community. To learn more about the Search Institute and the 40 Developmental Assets, you can access them via the web at: www.search-institute.org.
If you are looking for something more immediate and "hands-on", what about a Family Reunion? July happens to be when most families hold their family reunions. A family reunion can reconnect you with long-lost relatives and serve as an informal networking event. And, it can provide you with an opportunity to reflect on the importance of family…the very reason to celebrate Parents' Day.
For more information about the Child Abuse Council's prevention and education programs, you can visit us at www.childabuseqc.org or contact me at pamh@childabuseqc.org.
Filed Under: Community, Personal Growth
Tags: 40 Developmental Assets, Building Blocks, Child Abuse Council, Clinton Administration, Congress, Experiences, Extensive Research, Family Reunion, Good Time, Grandchildren, Minneapolis Mn, National Parents Day, New Holiday, Pam, Parents And Grandparents, Personal Qualities, Prevention, Resiliency, Role Of Parents, Search Institute
Trackback URL: https://www.50pluslife.com/2010/07/05/national-parents%e2%80%99-day/trackback/