July 5, 2010
Surf's Up – Internet News
…. dedicated to providing information about the Internet.
All about Wi-Fi and Hotspots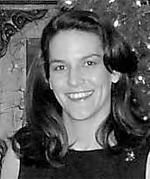 By Chris Cournoyer
e-mail: webmaster@ccx.net
Domain: www.ccx.net
Wi-Fi is a wireless networking technology used all over the world by products that belong to a class of wireless local area network (WLAN). The "Wi-Fi Alliance." the organization that owns the Wi-Fi (registered trademark) term defines Wi-Fi as "any wireless local area network products that are based on the Institute of Electrical and Electronics Engineers' (IEEE) 802.11 standards."
Confused yet? Let me explain…
In a Wi-Fi network, laptop computers, Personal Digital Assistants (PDAs) and other handheld devices with Wireless Network Adapters that are often built right into the device can automatically connect to a wireless router via radio waves, meaning that there are no physical wires or cables necessary for the connection. The router is connected to the Internet through a modem.
Wi-Fi networks can either be "open" so that anyone can use them, or "closed" so that a password or some kind of fee is required to connect. Any user within a certain distance of the access point can connect to the Internet. This area of wireless Internet access is known as a "wireless hotspot". Hotspots have become widespread in coffee shops, hotels, rest areas, etc., and there are currently efforts to turn entire cities into giant wireless hotspots. But until we can be connected to the Internet wherever we go, we will have to skip from hotspot to hotspot.
So how do you know when you are in a hotspot? Luckily, there's usually never one far away. There are several ways to find one.
• Wi-Fi Free Spot: www.Wi-Fifreespot.com This website features a huge directory that categorizes hotspots by state and city. There are also lists for airports, hotels, RV parks, campgrounds and more. You'll find addresses that you can enter into Google Maps and many have links to the location website.
• JiWire: www.jiwire.com This is an extensive directory of Wi-Fi hotspots in 144 countries all over the world. Just click on where you are going on the world map and go from there.
• Hotspotr: www.hotspotr.com This site maps hotspot locations in many major metropolitan areas marked on a map. You can identify your favorite local hotspots.
Wi-Fi has a lot of advantages. They are easy to set up and inexpensive. Also, its so unobtrusive that unless you were specifically looking for a hotspot, you wouldn't even know you were in one. Being able to connect to the Internet when you need to is very convenient. Think about looking up directions, weather reports, breaking news, or just looking up a recipe on the fly or getting information about something that interests you at the very moment you think of it! The possibilities are endless!
Wireless home networks are also very useful as well, allowing you to easily connect multiple computers and devices and to move them around the house without dealing with wires. However, security is an important issue with a home wireless network. If you set up an "open" hotspot in your home, then in theory, anyone within range could connect using your signal and most people would rather keep strangers out of their home network. A few ways to keep your home network include "Wi-Fi Protected Access (WPA) " that utilizes a password and "Media Access Control (MAC)", which requires each device to have a specific address in order to access the network. However, beware that hackers are always on the loose, looking for vulnerabilities!
Filed Under: Technology
Tags: Coffee Shops, Cournoyer, E Mail, Google, Google Maps, Institute Of Electrical And Electronics Engineers, Laptop Computers, Local Area Network, Mail Webmaster, Network Laptop, Radio Waves, Rv Parks Campgrounds, Trademark Term, Wireless Hotspot, Wireless Hotspots, Wireless Internet Access, Wireless Local Area Network, Wireless Network Adapters, Wireless Networking Technology, Wireless Router
Trackback URL: https://www.50pluslife.com/2010/07/05/surf%e2%80%99s-up-%e2%80%93-internet-news-10/trackback/