July 5, 2010
The "Life Care" Difference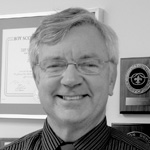 By Bob Morrison
Development Director of Ridgecrest Village
Life care takes away the risk of needing to pay for more expensive medical care as you need more services.
We are fortunate to have many quality facilities in the Quad City area.
If you're contemplating a move to a senior living community, it is vitally important to learn all you can about each organization's methods of operation, services, and reputation so you can make comparisons and arrive at a decision that you'll be happy with for life.
With so many senior living communities, it may be difficult to sort through all of your options. It would be helpful to understand some of the benefits Ridgecrest Village has to offer.
Ridgecrest Village is operated locally as a not-for-profit organization. Our board members are respected Quad City area community leaders and clergy, serving in a volunteer capacity. The emphasis is not on stockholders but our residents' health, happiness, security, dignity, and overall well-being. Serving our community over 44 years has earned the trust that is built from reliable and affordable housing and supportive services for seniors.
So what is this "Life Care" all about? Sometimes it is called "Continuum of Care". Retirement facilities charge for the services they provide, this is called Private Pay. Usually the more services, the higher the cost. As we grow older our needs often grow from Independent Living to Assisted Living to full skilled nursing care. Life care takes away the risk of needing to pay for more expensive medical care as you need more services. Let me explain the three levels of care and how it affects your expenses…
(1) Independent living is for residents who don't require daily healthcare services on an ongoing basis. At Ridgecrest Village, Independent Living residents are provided with supportive services such as one meal daily, wellness programs, numerous entertainment and social opportunities, 24-hour emergency call system, transportation, housekeeping and maintenance services.
(2) As your medical needs increase, Assisted Living is available for residents who require assistance with some activities of daily living. This may be in the form of assistance with dressing, bathing, medication reminders, visits by certified medication aids, and three meals daily. Some areas are specially designed for Dementia or Alzheimer's residents.
(3) A third level of care is needed for 24-hour nursing care. Sometimes temporary services are needed after a stroke or a fall to recover and return to their normal living capabilities. Other care needs are progressive, requiring a long-term stay.
How are living expenses affected with Private Pay? Assisted Living can increase your living expense by 40% to 60%. Full-skilled nursing care can more than double your expenses. These costs are in addition to your current rental cost if you maintain your current home in the hopes of returning when health allows.
Ridgecrest Village has the Private Pay option, but also offers the "Life Care" option. Those wanting this option do not have to bear the risk of paying high nursing costs or extra rental costs. They give a reasonable entrance fee based on square footage of their apartment. This insures that nursing care does not increase their monthly costs other than additional meals or medicines. This Continuum of Care allows you to keep your home at our village at the regular low cost, and to allow you to return when conditions allow.
Residents with Life Care enjoy a quality life without bearing the risk of increasing nursing costs. Life Care provides peace of mind for both you and you're your family. For more information or to schedule a tour, please contact Bob Morrison or Charon Thompson at 563 391-3430.
Filed Under: Retirement
Tags: Affordable Housing, Assisted Living, Bob Morrison, Care Retirement, Community Leaders, Continuum Of Care, Development Director, Emergency Call System, Healthcare Services, Independent Living, Quad City Area, Quality Facilities, Retirement Facilities, Skilled Nursing Care, Social Opportunities, Stockholders, Supportive Services, System Transport, Volunteer Capacity, Wellness Programs
Trackback URL: https://www.50pluslife.com/2010/07/05/the-%e2%80%9clife-care%e2%80%9d-difference/trackback/