August 5, 2010
Back to School Safety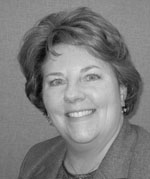 By Rondi Doyle
Director of Community Relations
Child Abuse Council
Many students very soon will either be returning or starting school for the first time. This maybe a difficult time for many parents and grandparents. Many may not know what they can do to keep children or grandchildren safe. Bus safety is always the most talked about issue within schools. However, safety really starts at home. If it is raining, children should be dressed in a raincoat, something light-colored and reflective so cars can easily see them.
Bus safety, as I mentioned, is talked about a lot at school. However, it starts before children ever get there. Be careful they do not slip off the curbs and into the street under the bus' wheels. Standing three feet from the curb will ensure safety. Make sure they know that they are to remain seated at all times while they are on the bus. If there is an emergency, they should follow the bus driver's instructions. Often times, preparing a child for emergencies helps them to not panic, but take control of the situation and help others who aren't sure what to do.
Also, if the child is young, it would be a good idea to walk them to the bus stop, so they know where their stop is and talk to them about where they will get off the bus and if they should walk home to meet you, or if you will meet them. Again, I would stress that if the child is young, you meet them at the bus stop. Children can get lost and scared. In addition, even if you live in a safe area, anything can happen. Each year around school time, there are many cases about new abductions from the bus stops. This is could be prevented if children were accompanied to the bus stop.
Talk to your children about strangers; let them know anyone they do not know is a stranger, and they should never go anywhere with a stranger. Tell them about possible scenarios where they would encounter a stranger that is looking to harm them such as; someone approaches them and tells them, "I lost my dog, can you help me find him" or "Would you like some candy? You have to come here to get it." Anything that makes them feel uncomfortable and think something "feels weird here" is a time to run away and find an adult they trust and tell them about the incident. There are many dangers that could possibly occur from the home to the bus stop. It is our responsibility as parents and grandparents to do everything in our power to keep our children safe.
For more information about the Child Abuse Council's prevention and education programs, you can visit us at www.childabuseqc.org or contact me at rondid@childabuseqc.org.
Filed Under: Community, Health & Wellness
Tags: Abductions, Back Safety, Bus Driver, Bus Safety, Cars, Child Abuse Council, Community Relations, Curbs, Emergencies, Grandchildren, Lot, Parents And Grandparents, Scenarios, School Safety, School Time, Stranger, Three Feet, Wheels, Year Around School
Trackback URL: https://www.50pluslife.com/2010/08/05/back-to-school-safety/trackback/