August 5, 2010
Madigan Cracks Down on Home Repair Fraud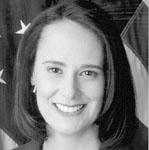 By Lisa Madigan
Illinois Attorney General
Attorney General Urges Consumers to Be Aware of Potential Fraud During Spring and Summer Home Repair Seasons
Attorney General Lisa Madigan has urged consumers to use caution when choosing home repair and remodeling contractors as she announced five lawsuits filed against home repair businesses, alleging they defrauded Illinois consumers of more than $167,000 in down payments by performing substandard work or no work at all.
"Home repair, remodeling and construction complaints consistently rank among the top that my office's Consumer Fraud Bureau receives each year, especially during the warmer months," Madigan said. "Consumers need to make sure to ask questions before choosing a contractor so that they can avoid the types of companies that we have sued recently."
Madigan filed three lawsuits in Cook County against the following defendants:
• C & P Development, Inc., and DM Realty & Building Inc., both of Chicago, and the owner of the companies, David S. Paul. The Attorney General's lawsuit alleges that Paul solicited home improvement services from area homeowners without a license and collected more than $110,000 in fees for work that he failed to perform or completed in a substandard manner. The Attorney General's Consumer Fraud Bureau has received five complaints filed against Paul.
• Paul Bunyon Tree Services, Inc., a Melrose Park, Ill.-based firm, and its president, Timothy Mullis. Madigan's complaint alleges that Mullis solicited contracts for tree maintenance services in neighborhoods hit by severe thunderstorms and collected fees for work that he never
performed.
• All Seasons Contracting, Inc. with addresses in Manhattan, Ill., and Frankfort, Ill., and business owner Carol Richard and General Manager Patrick Richard. According to Madigan's complaint, the defendants visit areas damaged in severe storms and promise homeowners that the repair work will be covered by their homeowners' insurance. After the defendants allegedly offer to contact the insurance companies and repair any damage for the amount consumers are reimbursed from their
insurance claims, they fail to complete the work as promised.
Madigan also filed a suit in McLean County against Jody Dobrinich, who does business as AAA Bloomington Construction, AAA Bloomington Concrete Company and Bloomington Construction & Handyman Services. Dobrinich is accused of entering into contracts for home remodeling services including roof repairs and accepting consumers' down payments but then either failing to complete the work or performing it in a substandard manner. The Attorney General's Consumer Fraud Bureau has received 11 complaints about his work from consumers in McLean County.
In Logan County, Madigan sued J. Robert Rankin, who does business as Rankin Backhoe & Septic System. That lawsuit alleges that Rankin accepted money for septic system work and either failed to begin the work or failed to complete the work. In at least one case, Rankin allegedly sold a septic system treatment product online but failed to ship the product to the buyer after the consumer paid for it. Six consumers have complained about Rankin's practices.
In each suit, the Attorney General is asking the court to permanently enjoin the defendants from engaging in the home repair trade in Illinois. Madigan is also seeking to have the defendants pay restitution to consumers, a civil penalty of $50,000 per defendant, additional penalties of $50,000 for each act committed with intent to defraud and an additional $10,000 for each act committed against a senior citizen, and the costs of prosecuting the cases.
With the arrival of warmer weather, many homeowners are considering necessary repair projects around their homes. Madigan reminded consumers that the best way to avoid home repair fraud is to request and then check references provided by contractors or deal only with companies and individuals who have done work for friends or neighbors.
Consumers can find home repair and remodeling tips and other information on Madigan's Web site by going to www.illinoisattorneygeneral.gov and clicking on "Consumer." Consumers also can obtain more information on how to guard against home repair fraud by calling the Attorney General's Consumer Fraud Hotline at the following numbers:
Chicago 1-800-386-5438
Springfield 1-800-243-0618
Carbondale 1-800-243-0607
Assistant Attorneys General Vaishali Rao, Avonne Seals and Akeela White are handling these cases for Attorney General Madigan's Consumer Fraud Bureau.
Filed Under: Community, Featured, Finance, News
Tags: Attorney General Lisa Madigan, Consumer Fraud, Cook County, Down Payments, Fraud Bureau, Home Improvement Services, Home Repair Fraud, Illinois Attorney General, Illinois Consumers, Lawsuit Alleges That, Maintenance Services, Melrose Park, Mullis, Paul Bunyon, Remodeling Contractors, Repair Businesses, S Paul, Severe Storms, Severe Thunderstorms, Tree Maintenance
Trackback URL: https://www.50pluslife.com/2010/08/05/madigan-cracks-down-on-home-repair-fraud/trackback/