August 5, 2010
Paddy Homan, "A voice that's a gift from Heaven"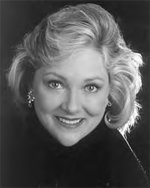 By Becky Lee Hinton
Director of Marketing
The Fountains Senior Living Community
Internationally renowned vocalist, Paddy Homan will give an Irish concert on Sunday August 29th at 3:00 p.m. at The Fountains Clubhouse. This concert will benefit The Alzheimer's Association.
Paddy is an Irish Tenor and was voted Male Vocalist of the Year and Male Vocal Album of the Year 2010 by www.liveireland.com . Paddy's passionate delivery of Irish songs and deep knowledge of the history of these songs has attracted appreciative notice from Irish music critics,
fellow musicians and an ever widening international audience.
Performing with Paddy is Jimmy Keane on the piano accordion. Jimmy was voted "Male Musician of the Year" by Irish American News.
The Fountains is proud to co-sponsor this concert along with Humana Market Point.
Tickets are $20 and benefit The Alzheimer's Association. You may purchase tickets by sending your check to: The Alzheimer's Association at 2208 Ste. B East 52nd Street, Davenport, IA 52807. Tickets may be charged by calling 563-324-1022. Please leave your name and telephone number and a staff member will call you to charge your tickets.
For more information, call Becky Lee Hinton at (563) 332-5775. Becky is the Director of Marketing at The Fountains Senior Living in Bettendorf. Please call Becky to schedule your personal tour.
Tags: Album Of The Year, Becky Lee, Davenport Ia, East 52nd Street, Fellow Musicians, Gift From Heaven, International Audience, Irish American News, Irish Concert, Irish Songs, Irish Tenor, Male Musician, Male Vocalist Of The Year, Music Critics, Passionate Delivery, Personal Tour, Piano Accordion, Renowned Vocalist, Street Davenport, Vocal Album
Trackback URL: https://www.50pluslife.com/2010/08/05/paddy-homan-a-voice-thats-a-gift-from-heaven/trackback/