August 5, 2010
Publisher's Corner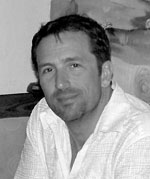 By Dan Adams
Time flies when you're having fun.
During the past month, we've definitely seen time fly here at 50 Plus lifestyles – we have a lot going on! And we've had a lot of fun, too.
We're getting some wind behind our sails, and we're excited about the future! Our new leadership initiative is well underway, and we're moving forward with renewed zest to deliver a great publication to our readers and advertisers each and every month.
As we continue to forge ahead with a number of behind-the-scenes logistics such as more content and increased circulation, we'd also love to know what you're thinking. Have an idea you'd like to share about 50 Plus? We're all ears. Drop us an email, give us a phone call, or send us a text. We're anxious to hear from you! 
Here's how you can contact us with your ideas and suggestions:
Voice or Text: 563.484.4195
Email: publisher@50pluslife.com
And don't forget to check out our website at www.50pluslife.com. With more than 15,000 page views each month, it's clear that more and more readers are relying on our website for important and relevant information!
We look forward to your ideas. We're excited about some new improvements that we'll be rolling out soon. And we expect time to fly around here for quite awhile!
Stay tuned –  more fun is on the way!
Tags: Advertisers, All Ears, Circulation, Email, Fly, Having Fun, Improvements, Leadership Initiative, Lifestyles, Logistics, Page Views, Publisher, Sails, Zest
Trackback URL: https://www.50pluslife.com/2010/08/05/publisher%e2%80%99s-corner-5/trackback/