August 31, 2010
Being Prepared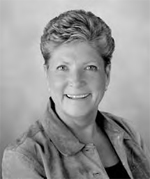 By Mary Schricker, SRES
Realtor
Ruhl&Ruhl Real Estate
It seems that the division of household duties among many young couples today is much more equitable than it was in the days of Ozzie and Harriet. Cooking, cleaning, shopping, bill paying and parenting are often shared equally by both partners depending on career demands and schedules on any given day. There is a sense of independence that allows the couple to function within the household both singularly and as a team.
There is no doubt that many of the seniors of today could take a lesson from these young couples. The line of demarcation in their homes is often much more clearly defined with the assignments of household chores firmly planted in tradition. This poses no problem until declining mental or physical health begins to impair one or both of the seniors. The surviving spouse is often left without total knowledge about the functionality of the household.
I often meet with seniors to evaluate their homes prior to selling. More often than not, during this process I hear the words, "I don't know; my husband (or wife) handled that!" A feeling of helplessness or at the very least inadequacy prevails. There are some preliminary things that can be done to keep this scenario from happening to you.
1. Maintaining your home. Record information and dates of home improvements and repairs and discuss with your spouse or other family member. Make sure you have available names and numbers of trusted individuals who have done maintenance at your home before. A time line of when tasks need to be completed is also helpful.
2. Discuss financial information making sure both of you clearly understand both assets and liabilities. Make a list of all accounts, or financial investments and the names of the people that can be contacted for additional information. Be specific in showing your spouse how the checks are written to pay the bills. Go together to visit the bank or financial institution to see what might need to be done to access a safe deposit box, order new checks, or obtain details of an account.
3. Shadow each other when doing your specific chores. Explain and show your spouse how you do these things. An example would be how to do laundry. Be specific from how to sort the clothes, how much detergent to use and which cycles are used for which items. Instructions on operating other home appliances would be helpful. Survey the basement work area and garage to familiarize both spouses with where necessary tools might be located. Take some time to talk about what their specific purpose might be.
4. Locate all important documents such as birth certificates, marriage license, medical records, insurance papers, preplanned funeral papers, wills, power of attorneys, or any pertinent information needed by the remaining spouse. Place these items together in a safe location that is easily accessible by either party. It is a good idea to give additional copies of all of these records to a child or trusted family member for future reference.
It is difficult to mourn the loss of anyone we are close to, but having clear and concise records and instructions can certainly make the
practical side of moving on a bit easier.
Filed Under: Finance
Tags: Assets And Liabilities, Career Demands, Family Member, Financial Information, Financial Institution, Financial Investments, Helplessness, Home Improvements, Household Chores, Household Duties, Inadequacy, Line Of Demarcation, No Doubt, Ozzie And Harriet, Physical Health, Ruhl, Seniors, Sres, Time Line, Young Couples
Trackback URL: https://www.50pluslife.com/2010/08/31/being-prepared/trackback/