August 31, 2010
Frank and Linda return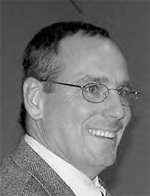 By Dan Dolan
Dan Dolan Homes
Some months ago I mentioned how siblings often help Mom and Dad to find the ideal retirement housing. And I described how brother and sister Frank and Linda helped their mom to resolve the issues of housing and the financing options. Mom is all moved in now and she's so pleased with her Dan Dolan town home that she's referring her friends to us. One of her recent referrals, a widow with no children of her own, asked Frank and Linda to help her as well. So they all visited with me at one of my open houses recently with their list of needs.
They handed me the list:
1. To find "the best" all-on-one-floor accommodations to replace the current older, stair-studded home with the large high-maintenance yard and,
2. To visit bankers, financial consultants, builders and anyone else who could offer input on how best to achieve the housing need while
helping to preserve the financial assets that the elderly widow and her husband had worked so hard to achieve.
Armed with their findings, Frank and Linda would suggest some possible options to mom's friend and if the right home/financing package could be assembled, the moving process would be put into motion. I was pleased to work with Frank and Linda along with their "client," and I feel that I was able to provide input that the trio found helpful and appropriate to their needs.
Like Frank and Linda's mom, the friend, (let's call her "Judy") is currently mobile and hopes to remain that way. Nevertheless, she wanted a home that would allow her to "age in place." Specifically, should she need a wheelchair or walker to get around in the future, Judy wanted a new home not only all on one floor but which could facilitate mobility, bathing, laundry and easy access to all the home's amenities. She was interested in efficient utilities, a full basement for storage and a two-car garage. I was happy to point out that our town homes at all locations in Davenport, Blue Grass, Muscatine, Clinton and Iowa City all met Judy's criteria.
Additionally, we feature an insulated concrete wall between units for a safer, quieter environment. And our homeowners' association monthly fee for lawn maintenance and snow removal is still only $65 a month.
Judy was particularly impressed to find that our town homes are not subject to future "assessments" for street repair, window or roofreplacement, etc. The reason: Our town homes are not condos where the association owns and maintains all the outside space. In fact, our homes are "zero lot line homes" meaning that homeowners own the inside and outside of the home and the yard so they can plant a tree here or flowers there if they so choose. Pets are allowed. The homes are built on a public street as opposed to "private" streets that are maintained by the homeowners. In other words, our homes are just like the "regular" home they currently own. But we mow the lawn and remove the snow. "It's carefree living" Linda suggested.
When it came to Judy's estate plan, she wanted to preserve as much of her hard earned wealth as possible, I reminded her that I'm not an estate planner but that I could share some of the experiences of our buyers who faced the same situation. We have buyers who pay cash for their new home. They believe that their home represents their primary investment and that they prefer not to have to deal with a monthly mortgage payment. I indicated that we accept cash at a closing but I reminded Judy that the home will appreciate at the same rate regardless of the amount of equity in the home. In essence, then, the equity in the home is not earning any investment return. Conversely, the homeowner is not incurring any mortgage interest expense.
A very popular home financing option since January of 2009 has been the use of the Reverse Mortgage for Purchase. Prior to that date, Reverse mortgages could not be used to buy a home. They were strictly a source for releasing the available equity in your
existing home to either help make home repairs or to receive an income stream to supplement living expenses. A Reverse Mortgage for Purchase works differently.
Since Congress approved the use of a Reverse Mortgage for Purchase of a home, a home buyer makes a one-time down payment, takes title to the home and lives there as long as desired. Upon vacating the home, it is sold, the proceeds are used to liquidate the mortgage balance and the excess proceeds go the homeowner or the estate. However, the liability never exceeds the value of the home so neither the homeowner nor the estate are ever left with a remaining "balance due."
What homebuyers like about this mortgage:
1. The down payment is based on the age of the younger borrower. The older the borrower, the lower the down payment. For instance, a 76 year old buyer of a $200,000 home would pay about $75,000 down. There are no further mortgage payments ever. Owners pay their real estate taxes, insurance and the $65 monthly fee for lawn maintenance and snow removal. That's it.
2. Because there are no monthly mortgage payments, housing expenses are fixed so income such as social security benefits or pension benefits can be used for living expenses generally without need for withdrawing from a 401K or other investment accounts.
3. Any funds from the sale of the existing home not used for the new home down payment can be invested as desired.
4. Should the husband or wife become incapacitated or pass, the remaining member needs not be concerned about the source of funds for mortgage expenses. There are none.
5. Upon the passing of both mom and dad, the estate need not worry about how to pay off the mortgage. In fact, there may be proceeds in excess of the mortgage payoff that would revert to the estate.
Other buyers elect to put down 20% of the purchase price and use a conventional mortgage to cover the remainder. In some instances, they use the proceeds from the sale of the existing home and/or,other investment returns to cover the mortgage payments. For them that is the preferred home financing option. Heretofore that has not been my preference.
The financing surprise
In researching the financing options for Judy, Frank and Linda weighed the convenience of a reverse mortgage for purchase with its related costs, to the costs of a conventional mortgage. Banks have been quoting very attractive interest rates on conventional mortgages—like 3.75% and 4%– while RM interest rates seem to be stuck at 5.4% or so. Frank and Linda "ran the number" for Judy and much to my surprise, they concluded that the combination of lower mortgage rates and lower processing costs of a conventional 15 year mortgage would best meet Judy's needs. Frank, Linda and Judy made several visits to our model homes before selecting the one that best met Judy's needs. Once the decision was made, Judy's existing home was sold and there were proceeds in excess of the required down payment to help Judy service the mortgage for several years without need to dip into savings or a 401K. After the move was made and the pictures hung, Judy took a long delayed cruise to Alaska knowing she would come home to her new home where the lawn was mowed and the yard maintained.
We encourage seniors looking to make the housing decisionto visit one of our open houses to see and hear the Dan Dolan Homes story and to
discuss the financing options available. In Davenport, we are across from Fareway Market off 53rd St. where we have a $189,900 home and a stand-alone town home at $217,900.Don Gibeault, our Realtor host, is there Saturdays and Sundays from 1 to 4 PM. We also have town homes at a number of price points in Blue Grass and Muscatine. Call me at 563-570-1460 for the open house hours. We hope to see you soon.
Filed Under: Finance
Tags: Blue Grass, Brother And Sister, Car Garage, Davenport, Dolan, Easy Access, Elderly Widow, Financial Assets, Financial Consultants, Financing Options, High Maintenance, Home Financing, Housing Need, Laundry, Maintenance Yard, Mom And Dad, Open Houses, Referrals, Retirement Housing, Siblings, Wheelchair
Trackback URL: https://www.50pluslife.com/2010/08/31/frank-and-linda-return/trackback/