August 31, 2010
Your Social Security + CELEBRATING 75 YEARS (special guest column)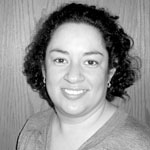 By Christina Vital
Manager
Rock Island Social Security office
PAYMENTS ARRIVE WITH DIRECT DEPOSIT, NO MATTER WHAT
These days, almost everyone gets their benefit payment by direct deposit. Whether you receive Social Security or Supplemental Security Income (SSI), you can depend on your payment arriving in your account on time, every time. If you don't already have direct deposit, there are good reasons to sign up. For one, less money and time spent driving to the bank to cash your check helps you save. Second, fewer paper checks, envelopes, and stamps, and less fuel to deliver the checks means less waste and pollution for the environment.
Hurricane season is here for some areas. Other areas bear the brunt of flooding. Some areas of the nation are plagued by tornadoes, and still others must deal with wildfires, severe thunderstorms, or even earthquakes. If you are unfortunate enough to be in the line of a natural disaster, the last thing you want is for your income to be interrupted because of an evacuation or a missing mailbox. With direct deposit, you know your payment will be in your account on time no matter what.
When on vacation, direct deposit ensures payments will be deposited into your account on time, so there's no reason to worry about the safety of your benefit or to ask a neighbor to look out for your check when you are away.
As an added bonus, many banks offer free checking accounts for people who use direct deposit because it saves the bank the cost of processing paper payments. Plus, the payment probably will show up in your bank account sooner than a paper check will appear in the mailbox … and there's no need to cash it. It's already in the bank.
Skip the line at the bank, save money, get your payment faster, and know you can depend on your payment being in the bank no matter what. You can do all of this with direct deposit. Learn more about it at www.socialsecurity.gov/deposit.
MOST POPULAR ONLINE SERVICE TURNS TWO
You've probably heard that it's the 75th anniversary of Social Security. However, there is another important birthday going on.
Social Security's online Retirement Estimator is now celebrating its second anniversary. The Retirement Estimator stands as the most popular online service in both the public and private sector — a position it shares with another popular service, Social Security's Benefit Application. That's according to the most recent annual American Customer Satisfaction Index (ACSI), which came out earlier this year. In an index ranking online services, Social Security's Retirement Estimator and Benefit Application take the top spots, each with a score of 90. What's the highest ranking service in the private sector? It's Netflix, with a score of 87, tying with Social Security's Help with Medicare Prescription Drug Plan Costs application.
The online Retirement Estimator is a convenient, secure, and quick financial planning tool that lets you calculate how much you might expect to receive in Social Security benefits when retirement rolls around. The tool uses your actual earnings information on file at Social Security, without displaying your personal information. So you get an instant estimate of your future retirement benefits.
The Retirement Estimator even lets you run personalized scenarios and "what if" situations. For example, you can change the date you expect to retire or change expected future earnings to create and compare different retirement options. This can help you as you plan ahead. And, it's so easy to use.
To use the Retirement Estimator, you must have enough Social Security credits to qualify for benefits and you must not already be receiving monthly benefits.
We may take a few moments to celebrate this birthday, but we're not resting on our laurels just yet. Later this year Social Security plans to introduce a Spanish-language version of the Retirement Estimator.
High customer service scores are a great birthday present for the two-year-old Retirement Estimator. Come join the celebration and get an instant, personalized estimate of your future Social Security benefits. Visit www.socialsecurity.gov/estimator.
BE WARY OF SCAMS
These days, everyone needs to be cautious of scams — Internet, mail, and even phone scams – which can damage your credit score and pocketbook. Any time someone asks for your personal information, you should be wary. Particularly cruel are swindles that target Social Security beneficiaries.
Recently, Social Security became aware of a scam targeting beneficiaries in the Southern California area. Scammers telephoned beneficiaries to tell them they were due a "stimulus payment." The scammer offered to deposit the payment to each beneficiary's account once the personal and bank account information was provided. The scammer then contacted Social Security by telephone to request the benefits be deposited into a new account—the scammer's account, to steal the payments. In a similar version of this criminal ploy, the scammer calls the beneficiary to "confirm" the beneficiary's personal and financial information.
As a rule of thumb, Social Security will not call you for your personal information such as your Social Security number or banking information. If someone contacts you and asks for this kind of information, do not give it.
You should never provide your Social Security number or other personal information over the telephone unless you initiated the contact, or are confident of the person to whom you are speaking. If in doubt, do not release information without first verifying the validity of the call by contacting the local Social Security office or Social Security's toll-free number at 1-800-772-1213 (TTY 1-800-325-0778).
Another way to protect yourself is to keep your Social Security card and other important documents locked away in a safe place. Do not give personal information to just anyone. Also, check your Social Security earnings record. You can request a Social Security Statement online at www.socialsecurity.gov/statement. When you receive your Statement in the mail, you can verify the accuracy of the reported earnings and request correction if necessary.
If you've fallen victim to fraud or identity theft, be sure to file a report with the local police or the police department where the identity theft took place, and keep a copy of the police report as proof of the crime. Information on how to prevent scams and protect yourself can be found at www.ftc.gov/idtheft. You can also read Social Security's publication, Identify Theft And Your Social Security Number, available online at www.socialsecurity.gov/pubs/10064.html and Your Social Security Number and Card, available at www.socialsecurity.gov/pubs/10002.html.
Be alert when dealing with people who want your personal information, such as your bank account number, date of birth, and Social Security number. By using a little caution, you can protect yourself from scams.
Learn more about Social Security at www.socialsecurity.gov.
Social Security Guest Column – CELEBRATING 75 YEARS
By Michael J. Astrue
Commissioner of Social Security
This month Social Security, the most successful domestic program in our nation's history, celebrates its 75th anniversary. On August 14, 1935, President Franklin Delano Roosevelt signed the Social Security Act. With one pen stroke he laid the foundation of modern American social policy. Today, millions of retirees live in dignity thanks to their monthly Social Security benefit payment. Over the decades, Social Security expanded to not only protect against the risk of poverty in old age, but also the economic risk of career-ending disability and the premature death of a worker.
In his statement at the signing of the Social Security Act, President Roosevelt said, "If the Senate and the House of Representatives in this long and arduous session had done nothing more than pass this Bill, the session would be regarded as historic for all time." I could not agree more.
A little over a quarter century ago, I came to Washington to work on Social Security. Just a few months later, I got a very important lesson on how important Social Security is to families. My own father, who was almost the same age I am today, suffered a massive cerebral hemorrhage. He started to recover, and then we got the bad news that he had a fatal form of brain cancer, so we began the process to apply for Social Security disability benefits. That was a very anxious time for my family, and particularly for my mother. We were all very concerned that the health care costs for my father would bankrupt her; it was a great relief when the decision came. That's a lesson that has always stuck with me and why I push very hard as Commissioner to try to make sure that we get benefit decisions to claimants as quickly as possible. As we celebrate 75 years, I reflect on how Social Security was there for my family, how proud I am to work for this remarkable program, and how lucky I am to lead such a talented and compassionate workforce.
I have two wonderful children who entered the workforce in the past year. One is being called up for active military duty in October and the other will teach inner-city children. It is imperative that they and millions of other young Americans have confidence that we will continue to honor the great intergenerational contract that is Social Security. It is in this spirit that President Obama established the National Commission on Fiscal Responsibility and Reform that in December will make recommendations regarding the future of Social Security.
With the 75th anniversary of the Social Security Act upon us, the agency has been revitalized despite the huge workloads caused by higher unemployment. Compared to four years ago, productivity is up, backlogs are down, and an aging IT infrastructure is being replaced with state-of-the-art systems and the best electronic services in the Federal government.
I am excited about the next 75 years of Social Security, and you should be too.
Filed Under: News, Retirement
Tags: Added Bonus, Benefit Payment, Brunt, Direct Deposit, Earthquakes, Envelopes, Free Checking Accounts, Guest Column, Hurricane Season, Natural Disaster, Neighbor, Paper Checks, Paper Payments, Severe Thunderstorms, Social Security, Social Security Office, Supplemental Security Income, Supplemental Security Income Ssi, Tornadoes, Www Socialsecurity Gov
Trackback URL: https://www.50pluslife.com/2010/08/31/your-social-security-celebrating-75-years-special-guest-column/trackback/