October 5, 2010
A New Proposition!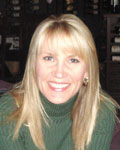 By Julie L. Forsythe
Talent Pool Director
Midwest Intellectual Property Management Institute
Retirement! You've had plenty of years to dream of the life you've wanted to live after you've punched out for good. And now it's here. How closely does your daily life match your expectations? After family, recreation and tackling some of those projects you've been threatening to do – how are you spending your time? Is it as fulfilling as you would like? Do you miss the collaboration, activity and sense of accomplishment that you had during your career? There is something you can do that can bring those important qualities back into your life without sacrificing the flexibility of retirement.
The Midwest Intellectual Property Management Institute (IPI) is a non-profit organization whose sole purpose is to create wealth and jobs by harnessing the region's two best kept secrets – the underutilized patent and the retiree. IPI's initial IP partners include John Deere, KONE and the Rock Island Arsenal. Through IPI, their patents and intellectual property are licensed to entrepreneurs or businesses that can convert the technologies to create or build their own companies in a non-competing way.
The retirees bring their expertise to the table to assist in this transfer of technology to the business. Engineers and scientists are needed for this. And because the businesses are new and/or growing, they will need retired pros to work through any number of issues that a business encounters during its acceleration: financing, business development, manufacturing processes and more. It's a fantastic proposition for someone who wants to stay vital, connected, and contribute towards the stability and growth of their own community.
The IPI Talent Pool Division is now recruiting to build its roster of retiree talent for paid project opportunities. A retiree could also become a mentor, or a member of a problem solving team that assists clients that may or may not be involved in the patent commercialization and transfer process. Projects will vary in length depending on the scope of work.
The IPI is integrating technology into its processes so that retirees can do the work onsite with the client, or remotely – from anywhere. This allows for the flexibility that retirees have come to know and expect, while engaged part-time back in the marketplace. The IPI provides services throughout its region from Peoria to Waterloo – some 47 counties in western Illinois and eastern Iowa.
Retirees are needed immediately for a number of marketing and manufacturing materials management projects going on right now. If you know of a retiree with applicable skill sets, or want to discuss your own goals and expertise in relation to IPI's opportunities, please contact Julie Forsythe, Talent Pool Director at 309/764-3988 or email jforsythe@midwestipi.com. Visit our website at www.midwestipi.com.
Filed Under: Retirement
Tags: Acceleration, Accomplishment, Best Kept Secrets, Business Development, Business Engineers, Collaboration Activity, Family Recreation, Forsythe, Intellectual Property Management, Ip Partners, Ipi, John Deere, Kone, Management Institute, Manufacturing Processes, Non Profit Organization, Project Opportunities, Rock Island Arsenal, Sole Purpose, Talent Pool
Trackback URL: https://www.50pluslife.com/2010/10/05/a-new-proposition/trackback/