October 5, 2010
Meals Made Easy with the NEW Rotisserie Chicken Breast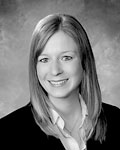 By Beth Freehill, MS, RD, LD
Hy-Vee Registered Dietician
Clinton Hy-Vee
563-243-6162
Discover new and delicious ways to have a healthy chicken meal ready in minutes. Available at Hy-Vee, the new rotisserie chicken breast has all the flavor of the rotisserie chicken, but just the healthy, low-fat white meat. Check your local Hy-Vee store for the new rotisserie chicken breast.
Below are ten quick and easy meal solutions:
1. Soups – Rotisserie chicken lends a slow-cooked flavor to soups. Add 2 cups chicken chunks to 3 cans reduced-
sodium chicken broth; add a bag of mixed or stew vegetables and either one cup uncooked rice or 2 cups uncooked noodles/pasta. Add 1/2 teaspoon poultry seasoning. Simmer until all are tender. Dinner in 15 minutes!
2. Salads – Add sliced leftover rotisserie chicken to a bag of salad greens, chopped tomatoes, shredded carrots and sliced red onions. Top with your favorite dressing. Lunch is served.
3. Sandwiches & Wraps – Mix chicken slices with chipotle mayo and raw veggies. Roll into a whole-wheat tortilla, or use whole-grain bread. Eat cold, or grill for a warm and satisfying treat!
4. Pizza Topping – Top a pizza crust with 1/2 cup pizza sauce, 1 cup chopped chicken and 1 cup shredded cheese;
sprinkle with basil and tomato slices. Bake for 10 minutes at 450 degrees.
5. Quesadillas – Combine shredded rotisserie chicken with a pinch of cumin. Spoon onto one-half of a whole-wheat tortilla. Sprinkle with shredded Monterey Jack or other cheese. Fold in half and microwave for a few seconds. Serve with salsa on the side.
6. Go Mexican – Mix shredded chicken with black beans, fat-free refried beans, green chilies, salsa, corn or sautéed peppers. Heat until bubbly in the microwave, then spoon mixture into tortillas or taco shells. Top with shredded cheese, more salsa and fat-free sour cream to taste.
7. Pasta Dishes – Rotisserie chicken eliminates a long step in cooking! Replace beef in lasagna and other pasta casseroles with chicken. Try this: 2 cups chicken chunks, 1 jar pasta sauce, 16-ounce bag of cooked California mix veggies and 1/2 pound cooked rotini. Mix together and add about 1/2 cup grated/shredded Parmesan.
8. Barbeque Chicken Sandwiches – Mix shredded rotisserie chicken with your favorite BBQ sauce and put on a whole-wheat roll. One whole chicken serves about six people.
9. Skillet Meals – Add chicken chunks to frozen bagged skillet meals. A quick and simple meal ready in minutes.
10. Chicken-In-A-Bowl Sundae – Start with mashed potatoes on the bottom, add a handful of chicken chunks, top with juices from the chicken container or warm gravy, and garnish with shredded cheddar cheese!
This information is not intended as medical advice. Please consult a medical professional for individual advice.
Filed Under: Health & Wellness
Tags: Chicken Chunks, Chicken Slices, Chopped Chicken, Freehill, Meal Solutions, Mix Chicken, Ms Rd Ld, Pasta Dishes, Poultry Seasoning, Red Onions, Rotisserie Chicken, Salad Greens, Shredded Carrots, Shredded Monterey Jack, Sodium Chicken Broth, Spoon Mixture, Taco Shells, Wheat Tortilla, Whole Grain Bread, Whole Wheat
Trackback URL: https://www.50pluslife.com/2010/10/05/meals-made-easy-with-the-new-rotisserie-chicken-breast/trackback/