October 5, 2010
Offering Comprehensive Care and Financial Advocacy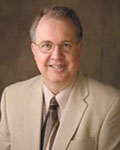 By Jamie Long
GolderCare Solutions and
Jamieson Long & Associates
"I always knew aging could be a pain. I just didn't know it could be so expensive!" The character Sophia on The Golden Girls sums up the problems that we encounter every day. It is at the heart of coordinated care.
I am excited to have the opportunity, along with my team, to share our collective expertise with you through "Your Advocacy Connection" in 50+ Lifestyles every month. Having worked as an attorney for more than 30 years, with more than a decade devoted exclusively to elder law, I've observed first-hand how challenging it is for my clients and their families to navigate the aging process and all that goes with it. It was with this in mind that I created a private care coordination service.
Medical, care, housing, placement, financial and legal needs often combine in the long-term care setting to confound even the most committed and innovative of problem-solvers. Family members who find themselves responsible for managing a loved one's long-term care and finances find it necessary to develop a deep level of expertise in multiple professional specialties overnight. This can be overwhelming and even impossible for the family member, and can become problematic – even catastrophic – for the person needing the long-term care.
How is the family member to know all those situations in which to obtain the professional services of the doctor, the accountant, the lawyer, the financial planner, the real estate agent, the caregiver agency, the assisted living or the nursing home? Because each of these areas has become so specialized, a comprehensive and unified action plan requires vast knowledge across these multiple professions – and sometimes more. Hence, the need for comprehensive care coordination.
Comprehensive care coordination was developed specifically to meet the overwhelming needs of family members with comprehensive, adaptable solutions that successfully address their loved one's problems and meet their ongoing needs. By bringing multiple specialties together in one organization, our care coordination team can envision and develop coordinated solutions to the care – and financial-related needs for any given situation.
Moving forward, each of the members of our team will present future articles in this column, depending upon the particular topic. I'd like to introduce each team member in this introductory column, along with their area of expertise: Beth Maxwell coordinates outreach, keeping us abreast of what is new around the QCA; Kathy Nitz has more than a decade of experience working with the complex elements of public benefits; Julie Arndt, a licensed social worker, has more than 25 years of geriatric social work experience; Deb Toal is a Registered Nurse with a concentration in memory care; and Gail Glockhoff-Long, my esteemed wife and colleague, holds an MBA and has over 20 years of insurance industry experience.
Indeed, navigating the complex medical, care, housing, placement, legal and financial challenges of today requires a broad range of expertise. Not only does our team bring their collective professional experience to this broad range of complex issues, but also their personal life experiences dealing with issues related to aging.
Through Your Advocacy Connection column in 50+ Lifestyles, we want to address the concerns and issues that are most pressing in the lives of our readers. We would like to hear from you, so please email beth@goldercare.com with any topics of interest or questions you would like to see addressed in future columns.
Jamie Long is an attorney specializing in matters of elder law. He is the owner of GolderCare Solutions and Jamieson Long & Associates serving the greater Quad City area.
Filed Under: Finance, Retirement
Tags: Adaptable Solutions, Aging Process, Assisted Living, Care Coordination, Caregiver Agency, Collective Expertise, Comprehensive Care, Coordinated Care, Coordination Service, Elder Law, Family Member, Financial Planner, Golden Girls, Jamieson, Long Term Care, Medical Care, Private Care, Professional Specialties, Real Estate Agent, Sophia
Trackback URL: https://www.50pluslife.com/2010/10/05/offering-comprehensive-care-and-financial-advocacy/trackback/