October 5, 2010
What are you thankful for?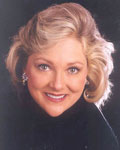 By Becky Lee Hinton
Director of Marketing
The Fountains Senior Living Community
I don't think that William Bradford would recognize the American holiday we all know as Thanksgiving. William Bradford was the leader of the Separatist settlers of Plymouth Colony in Massachusetts whose journal was published as Of Plymouth Plantation. This is considered to be the single most complete authority for the history of the Pilgrims.
In this document, Bradford described the first harvest festival in 1621 that followed an extremely harsh New England winter. This festival is what is generally referred to as the "First Thanksgiving", even though several earlier
thanksgiving ceremonies and masses by other settlers are historically documented.
William Bradford described what the Pilgrims were thankful for. He mentioned their houses and how they were fitted for winter. Bradford stated that they had "all things in good plenty." He cited their recovered health and physical strength. He described the abundance and variety of foods they had stored as winter approached. He told of how the Wampanoag Native Americans and a Patuxet named Squanto taught the Pilgrims how to grow corn and catch eels. He reported that Squanto learned English when he was a slave in Europe. Bradford further illustrated the great quantity of fish and water fowl, of wild turkey and deer. He referred to exercise, games and entertainment. He writes of friendships of all kinds. And he talks about families being together.
What are you thankful for?
I can go down William Bradford's list and think of my 21st century equivalent. I, too, am grateful for my home and for all of our "things in good plenty." Sometimes I wish my "things in good plenty" were better organized, however. My family is strong and healthy and that is at the very top of my gratitude list. I am very thankful for the abundance and variety and safety of the foods we have access to every day. I am so blessed to have many friends, and to have friends from other countries and cultures. In this fragile economy, I am so very thankful to have a great job in a beautiful retirement community.
The Pilgrims left England to pursue religious freedom, to worship God differently than the Puritan Church of England. This band of Christians risked their lives crossing the Atlantic in wooden ships. I am thankful that in America we are free to worship how ever we want to worship.
What would Mr. Bradford think about our secular observances that include parades, football games and preparations for 3:00 a.m. shopping trips? The things we have in common are perhaps the most important. We are thankful for the freedoms we enjoy in America. We are grateful for the goodness of God. And, we are thankful for our families and the occasion to celebrate with them on Thanksgiving Day.
Becky Lee Hinton is the Director of Marketing at The Fountains Active Retirement Community. To schedule your personal tour, call Becky at (563) 332-5775.
Filed Under: Community, History
Tags: Abundance, American Holiday, Becky Lee, England Winter, First Thanksgiving, Fountains, Friendships, Gratitude, Harvest Festival, History Of The Pilgrims, New England, Patuxet, Physical Strength, Plymouth Colony, Plymouth Plantation, Settlers, Thanksgiving Ceremonies, Water Fowl, Wild Turkey, William Bradford
Trackback URL: https://www.50pluslife.com/2010/10/05/what-are-you-thankful-for-2/trackback/