October 5, 2010
Your Social Security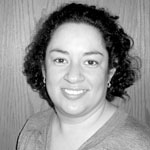 By Christina Vital
Manager
Rock Island Social Security office
Rock Island Social Security Office Gets New Toll-Free Telephone Number
The Rock Island Social Security office serves residents of Henry, Mercer, and Rock Island Counties, and now has a new toll-free telephone number. The new phone number is 1-866-414-9166. Telephone inquiries may also be directed to Social Security's national toll-free number, 1-800-772-1213. In addition, services are available online at www.socialsecurity.gov.
READ THIS IF YOU PLAN TO RETIRE SOON
Planning to retire in early 2011? It may already be time to apply. Applying for benefits is easier than you think. Especially if you do it online at www.socialsecurity.gov. The Social Security website makes the process easy and convenient. Just logon to your computer and visit our website at www.socialsecurity.gov/applyonline. You can apply online for your retirement benefits from the comfort of your home or office. It can take as little as 15 minutes. In most cases, once your application is submitted electronically, you are done. There are no forms to sign and usually no documentation is required. Social Security will process your application and contact you if any further information is needed.
Regardless of when you plan to retire, you should consider doing it about three months ahead of time Then you will know that your payments will make it to you on time.
If you are not quite ready to retire but are thinking about doing so in the near future, you may want to visit Social Security's website to use our convenient and informative retirement planner at www.socialsecurity.gov/retire2. Here you can find out just how close you are to meeting your financial goals and then "bookmark" the website to file for retirement benefits when you are ready. From there, you can use our Retirement Estimator to get an instant, personalized estimate of your retirement benefits.
Remember that you are always first in line when you go online. Learn more about Social Security by visiting our website at www.socialsecurity.gov.
FREE AUDIO PUBLICATIONS FOR YOUR CONVENIENCE
Perhaps you've been planning to read that booklet on Social Security benefits for some time now, but you never seem to find the time to sit down with it. If only you could listen to an audio version, just as you might listen to the latest novel by your favorite author on audio book. Now you can. Social Security offers more than a hundred publications in audio format, in both English and Spanish. You can find them at http://www.socialsecurity.gov/pubs/alt-pubs.html.
At Social Security, we want to make sure you can get the information you need. That is why we offer our publications in print, online in both Internet and PDF versions, and some in audio format. You also can get publications in Braille, in enlarged print, and even cassette or CD. Social Security is committed to using technology to improve the customer service experience. Learning about any aspect of Social Security's programs is easier than ever, in the format that works best for you. As Social Security celebrates its 75th anniversary this year, service choices continue to expand. These days, you can even get a personalized estimate of your future benefits and apply for those benefits online. From the comfort of your home, you can access information about Social Security. Take it a step further and use the audio publications in combination with the Frequently Asked Questions (FAQs) section to get answers to over 700 questions.
If you were planning to plug in the ear buds and listen to a little music tonight, why not play the Social Security publication you've been putting off? It's never been easier to learn about Social Security. Just visit www.socialsecurity.gov and select the "Forms and Publications" link on the left side of the page. Welcome to our online library. Whatever your preferred format, we're here for you.
WHAT'S IN A NAME?
It's an age-old question: what's in a name? The answer: it depends on what name you're talking about. Each one has a history and a story. You can learn a lot about many names at www.socialsecurity.gov. That's because as Social Security card applications come in for newborns, we keep track of baby names. As a result, we know all about baby names, how popular they've been through the years, and how that popularity has changed. For 2009, the top baby names were Jacob and Isabella. Jacob's been America's most popular baby name for boys since 1999. Isabella is new to number one, and just entered the top 10 in 2004. She didn't even make the top one thousand until 1990.
On Social Security's Popular Baby Names page, you can see the top ten names back to 1880. (The top names in 1880 were John and Mary.) You also can see the top 10 names of the past decade (Jacob and Emily rule!) or any decade. There's a lot of interesting trivia in these lists. You also can search for the most popular baby names by state or the most popular twin names. Another interesting feature on our Popular Baby Names page is that you can track your name, or any name, through the years. How popular was your name over the last century? Just plug it in and do a search. Learn more about popular baby names, celebrity names, and even your own name at www.socialsecurity.gov/OACT/babynames.
Tags: 15 Minutes, Christina, Contact, Documentation, Financial Goals, Free Telephone, Henry Mercer, Number 1, Office Security, Phone Number, Retirement Benefits, Retirement Planner, Rock Island Counties, Social Security, Social Security Office, Social Security Website, Telephone Inquiries, Telephone Number, Three Months, Toll Free Number, Www Socialsecurity Gov
Trackback URL: https://www.50pluslife.com/2010/10/05/your-social-security-24/trackback/