November 4, 2010
"To Honor Veterans of All Wars"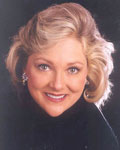 By Becky Lee Hinton
Director of Marketing
The Fountains Senior Living Community
While planning for a flagpole dedication ceremony for The Fountains Active Retirement Community in Bettendorf, I learned about the rich tradition and significance of Veterans Day. The first Veterans Day parade was organized on November 11, 1947 in Birmingham Alabama, to honor all of America's Veterans for their loyal service. The date of November 11th each year set aside for the observance of Veterans Day coincides with Armistice Day, the anniversary of the symbolic end of World War I on November 11, 1918. This commemorates the armistice, the cease fire on the Western Front, signed at Rethondes, France between the Allies and Germany on the eleventh hour of the eleventh day of the eleventh month. Armistice Day was declared a national holiday in many allied nations, to honor and remember those who died in the war.
In 1954, President Dwight D. Eisenhower signed legislation proclaiming November 11th as Veterans Day. President Eisenhower called upon "Americans every-where to rededicate themselves to the cause of peace."
This sentiment seems just as relevant today as it was 55 years ago.
The Veterans Day National Ceremony is held at Arlington National Cemetery. At 11:00 a.m., a color guard made up of members of each branch of military service renders honors to Americans who have lost their lives in the service of our country at the Tomb of the Unknown Soldier. The President then places a wreath at the Tomb and a bugler sounds "Taps." The ceremony concludes with a Parade of Flags by numerous Veterans service organizations.
In 1921, an American soldier was buried on a peaceful Virginia hillside overlooking the Potomac River and Washington D.C. Inscribed on the monument it is stated very simply, "HERE RESTS IN HONORED GLORY AN AMERICAN SOLDIER KNOWN BUT TO GOD." The Tomb is guarded 24 hours a day, 365 days a year by the Third Infantry at Fort Myers. The sentinels of this honor guard march with much formality and precision. The sentinel on duty marches 21 steps, then turns crisply 90 degrees to face east for 21 seconds. He turns 90 degrees again and faces north for 21 seconds. Then, he marches 21 steps back and repeats this pattern for his entire shift. This ceremony alludes to the 21 gun salute.
The next time you see a veteran or soldier in uniform, thank them for their service to our country.
Becky Lee Hinton is the Director of Marketing at The Fountains Active Retirement Community. For information about The Fountains, please call Becky at (563) 332-5775.
Filed Under: History, Personal Growth
Tags: Active Retirement Community, Allied Nations, American Soldier, Arlington National Cemetery, Armistice Day, Becky Lee, Cease Fire, Dedication Ceremony, Dwight D Eisenhower, Loyal Service, National Ceremony, November 11 1918, Observance Of Veterans Day, President Dwight D Eisenhower, President Eisenhower, Tomb Of The Unknown Soldier, Veterans Day, Veterans Day Parade, Veterans Service, World War I
Trackback URL: https://www.50pluslife.com/2010/11/04/%e2%80%9cto-honor-veterans-of-all-wars%e2%80%9d-2/trackback/