November 4, 2010
Maintenance Calls…..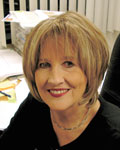 By Betty Sands
HOMZ Management Corp.
We at HOMZ Management could not be more pleased with the great maintenance staff that keep things in tip top shape in our properties. Never is there a time that a leaky faucet has to drip for days before it's fixed. One day, and John at Edgewater on Third will have it fixed for you. And while he is in your apartment he will check your smoke detector and replace that kitchen light bulb for you.
Each month, the properties have a list of mechanicals that each of the men check to be sure the handrails are tight, the fire system works and lights in the community rooms are cleaned out. If you call on the weekend because your sink is backed up, Stan at Spring Village will be there in minutes to unclog your sink. In the buildings that have individual heat systems in each apartment, the filters are changed twice per year. When we do that work, Jeff at Spruce Hills Village will ask about any other problems in your home. A quick check of the faucets, shower and toilet may save you each a call later. We are happy to do it and all we expect is a happy resident.
In the winter, we will be there early to clear your sidewalks and open the lots for those early appointments. If it snows again later, Durk at Luther Crest will come back and open the sidewalks again. In the summer, we'll plant the flowers, unless you want to do it — we love the help. The lawns are well manicured all summer. We like your suggestions for seasonal color outdoors all year long.
Lost your key or your door lock sticks? You can bet Tony at Luther Heights will be there in a minute to check your key and loosen up your lock. There's just never a problem with maintenance.
So call us today and let us tell you all about how Patrick, Todd, Tony, Durk, Stan, John, or Jeff can keep your apartment like new the whole time you live in any of our great buildings in locations convenient to your neighborhood.
We don't just say we are "senior housing at its best" we show you….call me at 359-1075.
Filed Under: Community
Tags: Drip, Fire System, Great Buildings, Handrails, Heat Systems, Homz, Kitchen Light, Lawns, Leaky Faucet, Light Bulb, Maintenance Staff, Management Corp, Mechanicals, Seasonal Color, Senior Housing, Sidewalks, Smoke Detector, Spring Village, Spruce Hills, Whole Time
Trackback URL: https://www.50pluslife.com/2010/11/04/maintenance-calls/trackback/