November 4, 2010
Of Christmas trees, holes in the ground, reservations and the newest town home development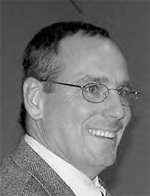 By Dan Dolan
Dan Dolan Homes
I was talking about Christmas trees with a friend a few weeks ago and describing how my 17 year old son, Conor, is going to market his locally grown Christmas trees this year. I saw the frown building on my friend's face just before he wondered, out loud, that I might be a tad early talking about Christmas in September considering how daytime temperatures were still in the 80's, and both he and I were standing in our walking shorts as we "solved" the country's economic problems.
I reassured him that it not only wasn't too early to talk about the sale of holiday trees in September, but along with all the other builders in the area I was already thinking about my spring "holes in the ground." He questioned why I wanted any holes in the ground let alone plan for them in September.
To a residential home builder, a hole in the ground is a foundation being readied for a home. Come spring 2011, the existing inventory of foundations, shells and available homes will be especially thin because of the 2010 economic environment. Many builders found it difficult to get construction loans this year to build spec homes, and many buyers likewise had difficulty financing the home of their choice. We see the 2011 local economy far more favorably. And we see a need for more holes in the ground to fill buyer demand.
At Dan Dolan Homes we find ourselves in a truly unique position. We are developing one of the most desirable residential communities in the Quad Cities at Stone Gate East on Eastern Avenue just south of 53rd St. For one thing, East Davenport has become a highly desirable location with proximity to the new Davenport library, Elmore Avenue shopping, easy access to medical, restaurant and banking facilities. And, of course, the further enhancement resulting from the advent of Stone Gate East with its unattached and attached town homes and exciting and affordable condo units in the Tower building. The specific site is truly unique as well. Many area residents know it as the estate on Eastern Avenue with the electronic iron gates and the classical gargoyles and fountains on the perimeter stone wall. For our purposes the gates and the gargoyles have been removed, but the stone wall has been retained and further enhanced. We know of no similar development of affordable homes in the Quad Cities with the appeal, excitement and quality of Stone Gate East.
In all the years that I've been building in the Quad Cities, I've never run into this next circumstance. The level of buyer interest has become so high in Stone Gate East that we have had to resort to a "reservation system" to allow potential home buyers the opportunity to reserve the home site of their choice prior to our ability to build their home. I must admit that it's a good feeling to be building homes at a location that buyers appreciate and want to be a part of in advance of construction. In retrospect, we have achieved great buyer satisfaction at our several other sites in Iowa City, Muscatine, Blue Grass, Davenport, LeClaire and Clinton. But that appreciation came after the fact and after we had built the community. At Stone Gate East potential residents are signing up ahead of construction. I see that as a huge responsibility to ensure that our home buyer satisfaction remains high, and that their Stone Gate experience exceeds their favorable expectations.
Also, for the first time we'll be offering exciting condo units with the Dan Dolan Homes label. The three level tower building that came with the property has 12 units. 8 of which are available for sale. We will complete these homes with 2 bedrooms, 2 baths and a 1 car garage. Inside, the condos will feature 9 ft ceilings, solid doors, walk-in pantry and quality amenities and features seldom found at the new lower prices for these homes. Finished space ranges from 1146 to 1400 sf. and prices range from $149,900 to $194,900. We are pleased to announce that the condo homes will be marketed by Brad Gibson of Mel Foster Co. Real Estate.
As for Conor's Christmas trees, he will start cutting prime specimen spruce and Douglas fir trees and wholesaling them to local retailers as opposed to having his own retail stand. Conor is a Junior at Muscatine High School, and at this point we think his time will be better spent "hitting the books."
We invite you to visit with us weekends at Stone Gate East and to select your preferred floor plan and home site. If you have any questions, please do not hesitate to call me at 570-1460 or contact Don Gibeault at 650-8007.
Filed Under: Community, Finance
Tags: 53rd, Buyer Demand, Christmas Trees, Conor, Construction Loans, Daytime Temperatures, Desirable Location, Dolan, East Davenport, Easy Access, Economic Environment, Economic Problems, Further Enhancement, Hole In The Ground, Holes In The Ground, Holiday Trees, Quad Cities, Residential Communities, Residential Home Builder, Shells
Trackback URL: https://www.50pluslife.com/2010/11/04/of-christmas-trees-holes-in-the-ground-reservations-and-the-newest-town-home-development/trackback/