November 4, 2010
On the Go With Joe Hutter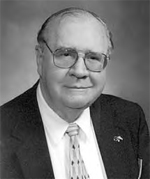 Seniors And Law
Enforcement Together (SALT)
By Joe Hutter
In the media, we have all heard of the millions of dollars lost to Medicare fraud. When you get the envelope from the National Government Services, with information on services you received from various medical services, check the information to see if everything is correct. If it is not correct, call 1-800-633-4227. Remember, it is our dollars that are being stolen. Give your Medicare card and personal information only to your medical providers.
We all receive phone calls and mail from different charities. BEWARE!! Don't be fooled by a name of a charity. Some so-called "charities" are a scam. 80 to 90 percent of the money you send goes to the business doing the fundraising rather than to the good cause.
Do not give credit card numbers or checking account numbers over the telephone. Ask the person to send you written information. Check the charity out at the National Better Business Bureau internet site at www.give.org. Seniors are targeted by these charities because we are thankful or what we have and want to help others. Give wisely to charities you know, especially those close to home. There are always fundraisers in your communities, and you will be able to see the things your dollars are doing.
Your school district always has a program that could use money. Call the school's superintendent's office and ask what programs could use your donation. Call your local law enforcement agency and ask if they have a program that could benefit from your donation. The Scott County Sheriff's Office has a program called "Project Lifesaver". This program helps find people with Alzheimer's, dementia or mental handicaps, if they wander from home. Bettendorf Police Department's social worker Christy Davis helps people in crisis and in need. There are lots of ways your dollars can help your local
community!
We have all worked hard to save for retirement and enjoy life, so don't give to just any group or organization. Check them out. If you think you have been scammed, call your local police department or in Iowa call the Iowa Attorney General's Office at 1-888-777-4590. By reporting fraud you are helping other people to avoid being scammed!
A Happy Thanksgiving to you all from the Seniors And Law enforcement Together (S.A.L.T.) members. Come join us. There are no dues to pay. If you're interested or want more information, call Pam at the Scott County Sheriff's Office at 326-8217.
Take care.
 
Filed Under: News
Tags: Account Numbers, Better Business Bureau, Christy Davis, County Sheriff, Credit Card Numbers, Dementia, Fundraisers, Government Services, Hutter, Information Check, Law Enforcement Agency, Mail, Medical Providers, Medicare Card, Medicare Fraud, Mental Handicaps, National Better Business Bureau, National Government, Project Lifesaver, Social Worker
Trackback URL: https://www.50pluslife.com/2010/11/04/on-the-go-with-joe-hutter-14/trackback/