November 4, 2010
PUBLISHER'S CORNER – Pay It Forward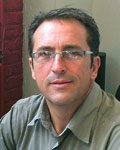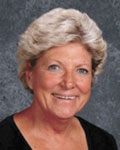 By Dan Adams
& Mary Schricker – Realtor – Ruhl & Ruhl Real Estate
The holiday season brings out the giving spirit in all of us.
Every year individual citizens, as well as offices and businesses across the Quad Cities contribute thousands of dollars in gifts, toys, and food baskets to individuals and families so they too can experience the joy of the season. Thousands of Quad Citians are the recipients of these kind gestures. But no matter how much we do there is still more to be done.
A year or so ago, Gwen Tomberg, CASI board member and community advocate decided that something must be done for the many seniors who might otherwise have a sparse and lonely Christmas. Her efforts, along with a dedicated committee, and generous media and corporate sponsors, resulted in the first annual Holiday Hat Bash. This premier event was attended by nearly 250 people and netted over $8,000. The money was divided between "Be a Santa to a Senior" program and CASI for presents and food baskets for seniors.
Soon after this event, The Friendly House in Davenport sent this quote: "We are always humbled by the requests for gifts from our seniors. At Christmas when others might be wishing for something extra special or even a little extravagant, our seniors are hoping for warm pajamas, a new pillow or funds for new socks or undergarments. Thanks to the extra support from the Hat Bash funds we were able to help over 75 of our seniors. Christmas is about caring. Thanks for caring about our seniors."
After hearing this and so many other positive comments, the Hat Bash committee went to work to make this year's second annual event an even bigger success. Added to the festivities will be a hat contest, a cigar tent (this is not an event just for women), and bigger and better raffle prizes.
So dig out your favorite holiday clothes, dust off your hats, and join us at a "Holiday party with a purpose." With wine & beer tasting, appetizers, music, & a raffle, we guarantee this will be the party of the season! Admission is a suggested taxable donation of $20 (larger donations are encouraged).
Our Quad City seniors have given much to us; it's our turn to give back. Help us make this holiday season a memorable one for each and every senior.
Holiday Hat Bash
Thursday, November 18th, 2010
5:30-8pm
CASI
1035 W. Kimberly Rd., Davenport
Walk-ins welcome but rsvp if possible to www.holidayhatbash.com
or CASI 386-7477
If you are unable to attend but would like to make a donation, please send it to: Holiday Hat Bash, c/o CASI, 1035 W. Kimberly Road, Davenport IA 52807
A special thanks to those members of the Hat Bash Committee:
Helen Agnew, Ruth Ahnen, Sally and Mike Atwell, Mary Bakeris-Gullion, Julie Bernigen, Sandy Foreman, LuAnn & Kirk Haydon, Deanna Jensen, Connie Mangler, Decker Ploehn, Mary Schricker, Ann Sieprawski, Gwen Tombergs & Dave Wayne, Barbara VenHorst, Jane & Ron VenHorst, Sally Welvaert, Lonna Woods, Susan Zude and Dan & Kirsten Adams
Filed Under: Community
Tags: Board Member, Cigar, Community Advocate, Corporate Sponsors, Davenport, Festivities, Food Baskets, Gifts Toys, Hat Contest, Holiday Clothes, Holiday Party, Holiday Season, Kind Gestures, Lonely Christmas, New Socks, Pay It Forward, Quad Cities, Raffle Prizes, Warm Pajamas, Wine Beer
Trackback URL: https://www.50pluslife.com/2010/11/04/publisher%e2%80%99s-corner-pay-it-forward/trackback/