November 4, 2010
Your Advocacy Connection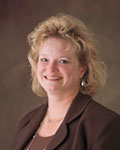 By Beth Maxwell
GolderCare Solutions
Offering Comprehensive Care and Financial Advocacy
Have you ever heard you need to "spend down" to access public benefits to help pay for long-term care? A few years ago, I was working at a nursing home. My job presented me with the privilege of meeting many hospital patients and their families as they were searching for a nursing facility. Oftentimes, the patients would ask, "What happens if I need to stay at the nursing home when Medicare runs out?" I typically responded by saying, "It's not a problem. All you have to do is spend down your assets to $2,000 and then you file for Medicaid. Medicaid will kick in and pay for your care." Can you imagine the looks of apprehension I would get from these seniors? Seniors who were now concerned about their health and seniors who worked very hard to build a savings – just to see their savings dwindle while writing their monthly check to the nursing home.
I have been fortunate to learn seniors, those that are disabled and their families have a choice when it comes to "spending down". My role at GolderCare Solutions offers me the opportunity to reach out and educate seniors and their loved ones on how comprehensive care coordination can assist them in finding the least restrictive care in the most cost- effective manner.
One choice we can make is to preserve assets for our supplemental needs. As a single person with no children, I sometimes have a level of anxiety about what might happen to me should I need long term care. How can I ensure I'll be able to have the supplemental needs that provide me with quality of life? A supplemental needs trust helps to provide quality of life needs such as clothing, eyeglasses, hearing aids, dental work and much more. My personal concerns are purchasing the Kleenex brand I choose, the lotions that don't create allergic reactions and to always supply my addiction to lip balm. My list may seem trite to some but my own personal list of concerns are very important to me. Let's just presume that over the years, I am able to set aside about $60,000 in savings. As part of a comprehensive care coordination plan, instead of spending down to $2,000 – I am able to preserve about $40,000 in a supplemental needs trust. The choice to set aside money for supplemental needs certainly seems like the best solution to me.
These choices are not just for single people. Let's take the case of a married couple we will call Joan and Bob. Bob was diagnosed with dementia about 4 years ago. Recently, Bob's condition declined and it became apparent that Bob would need to live at a nursing facility. Bob and Joan had been able to secure about $90,000 in savings over the years. Joan was concerned how they would pay for Bob's nursing care and she was even more concerned about how it may seriously impact her own financial security. Joan learned she would be able to save the $90,000 by using comprehensive care coordination. This provided Joan with great peace of mind.
Although each and every one of us prefers to think we will never need a nursing home or long term care, statistics show us a different story. My objective is to make sure that our Quad City community is well-educated in knowing there are choices beyond "you'll need to spend down to $2,000". Once you know the choices – you can make a well-informed decision.
Beth Maxwell is a marketing and outreach professional who loves her job while currently working for GolderCare Solutions.
Filed Under: Finance
Tags: Allergic Reactions, Apprehension, Care Coordination, Comprehensive Care, Dental Work, Eyeglasses, Hearing Aids, Hospital Patients, Kleenex, Lip Balm, Long Term Care, Lotions, Maxwell, Medicaid, Medicare, Nursing Facility, Nursing Home, Personal Concerns, Quality Of Life, Seniors
Trackback URL: https://www.50pluslife.com/2010/11/04/your-advocacy-connection/trackback/