December 6, 2010
December Dates & Facts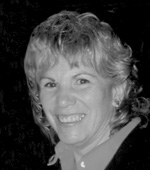 By Eloise GrahamSome important and interesting facts from December history:
1814 – (December 24) Treaty of Ghent ends the War of 1812.
1878 – (December 1) The first White House telephone installed
1881 – Sherlock Holmes first appears in print "A Study In Scarlet"
1903 – (December 17) The Wright brothers made the first heavier-than-air flight at Kitty Hawk, North Carolina, as their biplane Wright Flyer remained in the air for 12 seconds covering 120 feet.
1913 – The Ford Motor Company introduced the continuous moving assembly line on December 1. Ford's new assembly line could produce a complete car every two-and-a-half minutes.
1913 – The first drive-up gasoline station opens (Pittsburgh) [Ed. Note: Wonder what the price was!]
1917- Father Edward Flanagan founded Boys Town.
1918 – (December 4) President Woodrow Wilson sails in USS George Washington for Paris Peace Conference.
1921 – The Detroit Steam Motors Corporation announced the Trask steam car, a favorite project of automobile distributor O.C. Trask.
1921- (December 1) The first US helium-filled dirigible makes first flight.
1929 – BINGO invented by Edwin S Lowe on this day in history.
1930 – (December1) Ruth Nichols becomes first woman pilot to cross the continent.
1935- (December 1) Woody Allen (Allen Konigsberg) was born.
1941 – (December 8th) US declares war on Japan.
1965 – Launch of Gemini 7 piloted by CDR James A. Lovell, USN. This flight consisted of 206 orbits at an altitude of 327 km and lasted 13 days and 18 hours. Recovery by HS-11 helicopters from USS Wasp
1971- John and Yoko release "Happy Xmas (War is Over)"
1986 – Paul McCartney releases "Only Love Remains"
1987 – Digging begins to link England and France under the English Channel
1990 – The engineers digging a rail tunnel [see 1987] under the English Channel link up between England and France and the island of Britain is connected with the European mainland for the first time since the Ice Age.
1990 – Iraq accepts Bush's offer for talks.
1991 – (December 1) Ukranian people vote for independence.
1991- (December 25) The hammer & sickle red flag that symbolized 75 years of Soviet communism was lowered for the last time and replaced by 15 flags of 15 newly independent republics.
Filed Under: History
Tags: Allen Konigsberg, European Mainland, Father Edward Flanagan, Ford Motor Company, Gasoline Station, Gemini 7, Hawk North Carolina, John And Yoko, Kitty Hawk North Carolina, Paris Peace Conference, President Woodrow Wilson, Ruth Nichols, Sherlock Holmes, Steam Car, Study In Scarlet, Treaty Of Ghent, Uss George Washington, Uss Wasp, Woman Pilot, Woody Allen
Trackback URL: https://www.50pluslife.com/2010/12/06/december-dates-facts/trackback/