December 6, 2010
Making Holiday Memories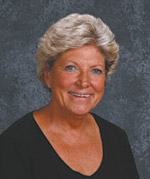 By Mary Schricker, SRES
Realtor
Ruhl&Ruhl Real Estate
The holidays can conjure up Norman Rockwell visions of chestnuts roasting on the open fire, and family members surrounding the freshly cut tree, adorned with homemade ornaments and carefully selected, perfectly wrapped presents. In reality, it is a time when people often become too stressed, spend too much money, and lose the true meaning of the holidays in the frenzy of TV commercials and newspaper ads. This is especially true for those who are caught between the demands of growing families and aging parents. Trying to juggle work and home with parties, presents and perfection can make it one of the most taxing times of the year. The best advice could be to take a step back and decide what might really be important in the long run. It seems that spending time with family and friends falls high on that list. Instead of getting caught up in the materialism of the season, try giving the gift of time. The seniors on your list will especially appreciate this. They have shelves and cupboards crammed with dishes, collectables and gadgets. The last thing they need is more "stuff." What they do need is the opportunity to spend valued time with family members and bridge the chasm between holidays past and present.
The secret to gift giving for any age is to know the person's likes and dislikes. As a person ages however, the list of things they might like becomes much shorter. We need to get beyond the idea that the gift must be a tangible item that we can purchase, wrap and place under the tree. Time is something many seniors have plenty of, especially those who are in assisted living facilities or nursing homes. The best thing anyone can do is make that time more meaningful for them. But don't make it just a holiday visit. Making a commitment to share some time or activity on a regular basis will not only fill their days but will give them something to look forward to. Take them out to lunch, shopping, to the movie, to a community event, or just out for a drive to show them what is happening all over the Quad-Cities. It will broaden their interest level, keep them alert, and give them something to share with the other residents. If the seniors in your life are not mobile bring the outside world to them. On a regular basis share stories and articles about what is happening around town. People of all ages love to be read to. Play games or do crossword puzzles with them. Ask them to relate stories about past holidays or special events in their lives. The recording of these stories can be a treasured gift for generations to come. I can think of no greater gift to give a grandchild than a chronicle of their grandparent's lives.
It seems that when we are looking at gifts to give the senior members of our family we are trying to find something that will make the holidays special for them. We might be overlooking the impact that the gift of time might have on the giver. The children or teens that are taking time out of their busy lives to do something special for grandma or grandpa could be the real winners here. As a former high school English teacher, I often read journals or assignments in which students shared the important roll their grandparents had in their lives. At a time when young people are trying to figure out just who they are and who they want to be, that bridge from the past to the present is invaluable. The unconditional love that grandparents are often able to extend to their grandchildren helps form a bond that enriches the lives of both generations.
A quiet cup of coffee, a conversation about holidays past, a journey through a photo album from a family trip, or a hug; all of these are gifts of time that will be cherished by any senior member of your family….. or maybe any member no matter what their age?
Mary Schricker, SRES, CSA is a Senior Real Estate Specialist and Certified Senior Advisor with Ruhl&Ruhl Realtors.
Filed Under: Community
Tags: Aging Parents, Assisted Living Facilities, Chestnuts Roasting On The Open Fire, Cupboards, Freshly Cut, Gift Of Time, Growing Families, Holiday Memories, Holiday Visit, Homemade Ornaments, Materialism, Norman Rockwell, Person Ages, Ruhl, Spending Time With Family, Taxing Times, Time With Family, Tree Time, True Meaning, Tv Commercials
Trackback URL: https://www.50pluslife.com/2010/12/06/making-holiday-memories/trackback/