December 6, 2010
Your Advocacy Connection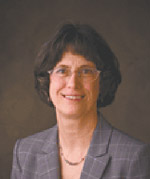 Offering Comprehensive Care and Financial Advocacy

By Deb Toal
GolderCare Solutions
In the year I was born, Perry Como recorded "(There's No Place Like) Home for the Holidays." It has long been a favorite song of mine. In my mind, I see the Norman Rockwell picture of Grandma serving a perfectly roasted turkey with all the perfect trimmings to her (perfect) family! It all seems so…well…perfect! Isn't that how we all imagine our holidays to be when we return home, that things will go on each year, much like the last?
For many adult children returning to mom and/or dad's home, the reality doesn't match up to that idyllic memory of so many holidays before. On one of our trips to my mom's childhood home in Kansas, I remember her comment as we left their driveway that her aunt and uncle "had really aged.".Her phone calls to her brother, who lived with and cared for them, did not quite prepare her for the changes she saw on that visit. Based on my care coordinator experience, holiday visits cause many out-of -town offspring to have an elevated sense of concern for mom and dad. I remember a phone call from a concerned son who said, "I call the folks weekly and they tell me they're doing just fine. I noticed Mom gets so out of breath at the slightest exertion. I asked her what her doctor says and she tells me not to worry that "I'm just getting old." I wonder if she's even visited her doctor recently. She has always been a fussy housekeeper and now the house looks neglected. I worry whether mom and dad are living in a safe environment."
Care coordination can help a family in such circumstances and starts with an evaluation of the current situation. I, personally and professionally, believe that paying for the help you need today saves money in the future. Investing in a comprehensive assessment by a professional care coordination team provides a family with educated recommendations taking into consideration the individual's wishes and needs, and pays dividends in money and time saved. Locating suitable assistance is often confusing and time consuming for the spouse or child who lives locally. Assisting aging parents from a distance adds another layer of challenges. Care coordination provides both long distance and local caregivers with peace of mind in meeting the challenges of providing quality of life.
Most family members want to do the "right thing" for their loved ones. Beliefs of what the "right thing" is can widely vary between family members. We first met a client we'll call Bill after his niece from Texas visited him. Bill is a 95 year old who lives alone in his home and has aged gracefully. Although he'd never been a big man, she was concerned that he had lost weight. A look in his refrigerator revealed some take out boxes growing mold and not much else. Although he'd passed his last driving test, one trip to the store with him convinced her that he was no longer safe on the road. Bill's younger nephew agreed she might be right but Bill always refused his offers of a ride or help with grocery shopping.
The care coordination team's assessment of the situation provided solutions that none of the family knew existed. Based on the care coordination team recommendations, the family implemented different approaches to Bill's nutritional issues and Bill was soon gaining weight. After a minor health issue, his trust and acceptance of assistance had increased, and it was a smooth transition for a homemaker service to provide additional help around the house.
The care coordination team provided another set of eyes and ears watching over Bill. The niece felt her uncle was getting the attention he deserved and his nephew felt the care
coordinators were an objective third party with only his uncle's well being in mind. The recommendations implemented addressed Bill's driving and nutrition concerns while providing solutions that felt right for all.
Many clients tell us that finding a team of professionals knowledgeable in medical, care and housing issues and addressing financial and legal needs offers their family peace of mind and helps to create increased family harmony.
Deb Toal is an RN with Certifications in Geriatrics and in Dementia Assessment Care & Management. She has worked extensively with clients and families affected by Alzheimers and other types of dementia for many years. She is a Care Coordinator at GolderCare Solutions Unlimited.
Deb Toal is a Care Coordinator at GolderCare Solutions Unlimited. She is an RN with Certifications in Geriatrics and in Dementia Assessment Care & Management. Deb loves the fact that at GolderCare the Solutions truly are Unlimited.
Filed Under: Finance
Tags: Adult Children, Care Coordination, Care Coordinator, Childhood Home, Comprehensive Care, Coordination Team, Deb, Environment Care, Exertion, Favorite Song, Holiday Visits, Housekeeper, Mom And Dad, Norman Rockwell, Perfect Family, Perry Como, Professional Care, Taking Into Consideration, Toal, Trimmings
Trackback URL: https://www.50pluslife.com/2010/12/06/your-advocacy-connection-2/trackback/