December 6, 2010
YOUR SOCIAL SECURITY – Rock Island, IL Office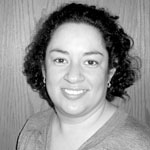 By Christina Vital
Manager
Rock Island Social Security office
BABY BOOMERS: apply online for medicare
This January marks a historic moment: our Nation's first baby boomers are turning 65. For many baby boomers, it's time to hit the computer. Even if you have decided to wait until after you are age 65 to apply for retirement benefits, most people should start getting Medicare coverage at age 65.
If you would like to begin your Medicare coverage when you first become eligible, it's important that you apply within three months of reaching age 65. But don't worry about the time and effort it will take to apply for Medicare — it's fast and easy! You can do it online at www.socialsecurity.gov/medicareonly in as little as 10 minutes. Why apply online for Medicare? Because it's fast, easy, and secure. You don't need an appointment and you can avoid waiting in traffic or in line. As long as you have ten minutes to spare, you have time to complete and submit your online Medicare application. People who started receiving Social Security retirement or disability benefits before age 65 do not need to apply; they will be automatically enrolled in Medicare. To learn more about Medicare benefits, visit www.Medicare.gov. To learn more about Medicare and the online application, visit www.socialsecur-ity.gov/medicareonly. While you're there, take a look at the Patty Duke Show reunion video as they talk about turkey, pie, and Medicare online.
FAMILY GATHERINGS, HOLIDAY SHOPPING AND MEDICARE PRESCRIPTION DRUG PLANS
When you think of the holiday season, you may imagine such things as turkey dinners, family gatherings, or the
holiday shopping season. But newly entitled and current Medicare beneficiaries, who are considering changes to their Medicare Part D Prescription Drug plan, might think of this season as the time for thinking about Medicare. That's because the Medicare Part D Prescription Drug Program Open Season this year runs from November 15 to December 31.
Joining a Medicare prescription drug plan is voluntary, and participants pay an additional monthly premium for the
coverage. Some people with limited resources and income are eligible for Extra Help to pay for monthly premiums, annual deductibles, and prescription co-payments. To qualify for this Extra Help:
• You must reside in one of the 50 states or the District of Columbia;
• Your resources must be limited to $12,510 for an individual or $25,010 for a married couple living together. Resources include such things as bank accounts, stocks, and bonds. We do not count your house and car as resources; and
• Your annual income must be limited to $16,245 for an individual or $21,855 for a married couple living together. Even if your annual income is higher, you still may be able to get some help. Some examples where your income may be higher are if you or your spouse:
– Support other family members who live with you;
– Have earnings from work; or
– Live in Alaska or Hawaii.
And, as our celebrity spokesperson Chubby Checker will tell you, a new "twist" in the law makes it easier than ever to qualify. Social Security no longer counts as a resource any life insurance policy. We also no longer count as income the help you may receive when someone else provides you with food and shelter, or someone else pays your household bills for food, mortgage, rent, heating fuel or gas, electricity, water, and property taxes.
To apply for Extra Help, complete the Application for Help with Medicare Prescription Drug Plan Costs (SSA-1020) online at www.socialsecurity.gov/extrahelp. You also can call 1-800-772-1213 (TTY 1-800-325-0778). Social Security representatives can help you apply over the phone or mail an application to your home. Or, visit your local Social Security office. To learn more about the Medicare prescription drug plan, visit www.medicare.gov or call 1-800-MEDICARE (1-800-633-4227; TTY 1-877-486-2048).
Filed Under: Finance, Retirement
Tags: Application Visit, Baby Boomers, Disability Benefits, Family Gatherings, Medicare Beneficiaries, Medicare Benefits, Medicare Coverage, Medicare Part D, Medicare Part D Prescription Drug Plan, Medicare Prescription Drug, Patty Duke, Patty Duke Show, Prescription Drug Plan, Prescription Drug Program, Retirement Benefits, Social Security Office, Social Security Retirement, Turkey Dinners, Turkey Pie, Www Socialsecurity Gov
Trackback URL: https://www.50pluslife.com/2010/12/06/your-social-security-rock-island-il-office-2/trackback/